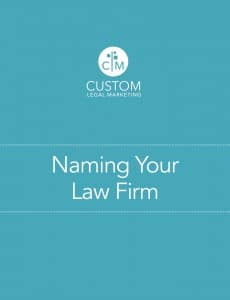 What's in a name? Only the future of your law firm's success! In this ebook you will see how naming your law firm has a serious impact.
Get insights from a naming and branding expert.
See how the right name can attract good press.
Should your law firm name contain search keywords?