A good website should support a firm's standing as an experienced authority while convincing visitors to take action in the form of a call or consultation request. Sales and marketing are primary functions of an attorney website, and as such website content tends to be mainly consumer-focused.
Some law firm websites also have sections that are intended to speak to colleagues. Firms that do personal injury consulting or appellate work, for example, may be able to offer their services to other attorneys. However, one profession that most attorney websites ignore is the press.
Many attorneys are good at working with journalists and recognize the value of press connections. They have journalist contacts with whom they frequently speak to provide supporting quotes or insight about current events. They may be used as sources in print stories, or they may be called upon for interviews with radio and television personalities.
Working with the press provides a valuable boost to any firm's overall marketing efforts. It helps offline, building name recognition and enhancing reputations, and it helps online since press appearances can be a source of strong, natural links. Though many firms list articles they have written or stories in which they have been featured on their websites, few have a dedicated online press center or newsroom.
Newsrooms are an underutilized resource. Here are some of the advantages building a newsroom offers to your firm:
1. Trust. Having a professional press center gives your website credibility and weight. When your website is seen as a dependable resource, journalists are more likely to contact you for a quote or opinion, and they are more likely to link to your firm's site from within a story.
2. Convenience. Journalists work under extreme time pressure and are thankful for any source that helps make research easier. When you gather all press-related items and present them in one place, journalists can easily find firm assets, from brand materials to press releases to media contacts to social updates. This makes it less likely that a journalist will abandon a story involving your firm out of frustration or inability to find the right resources.
3. Contacts. Media contact details are one of the most important features of a press center. A journalist is unlikely to perform an extensive search to find the right contact within a firm, and a newsroom shows journalists exactly who to reach out to about various types of press inquiries.
4. Links. A press center can attract organic links if it is filled with well-written, newsworthy items. You can share content across various networks and link to your newsroom as a way for readers to find more information. In this way, a press center is not only a place for journalists, but also a working online marketing tool.
Building an effective newsroom
A good newsroom is built with an understanding of what journalists want. Online newsroom provider TEKGROUP dug into journalist preferences in its 2015 Online Newsroom Survey Report. The report details the types of content journalists are looking for in a newsroom and how important these items are. The findings confirm that newsrooms are an appreciated resource — if they contain the right materials. Here are some highlights.
Key findings
1. Journalists want companies to have newsrooms. A full 97 percent of journalists said it is important for a company to have a dedicated newsroom.
2. Journalists use newsrooms. Almost half of the journalists surveyed said that they visit a company's newsroom once a week, and 55 percent said they visit once a month. Only five percent said that they never use corporate press centers.
3. Journalists visit newsrooms of companies of all sizes. Newsrooms are not just for large firms. Only eight percent of respondents said they only visit large company newsrooms. Conversely, 85 percent said they visit the newsrooms of large, medium and small companies.
4. Journalists read your blog. Don't just post salesy content about your firm. Post real information both journalists and potential clients will find interesting.
5. Journalists are looking for specific features. The top ten elements found to be necessary, in order of importance, are:
1. Search Functionality. Can a journalist easily search only the press center?
2. PR Contacts. Can a journalist find the right people to contact about different types of stories?
3. News Releases. What is happening with your firm in the news?
4. Photos. Journalists and bloggers often look to newsrooms for high-quality brand assets, including photos and logos, to publish with their stories. Give journalists access to both low and high-resolution photos, and explain how brand assets can be used.
5. Breaking News. Publishing breaking news in addition to standard news releases shows your firm is out in front on important stories.
6. Email Alerts. Journalists who tend to cover the same types of news are always looking for story leads and ideas. If you send alerts strategically — only to those journalists covering relevant topics — they are willing to sign up for and receive alerts.
7. Product Information. Journalists need to be able to describe what you do when referencing you or your firm in an article.
8. Crisis Communications. If your firm suffers from a crisis or public embarrassment that makes it into the news cycle, journalists will look to your newsroom for a response, or for the contact information of a person who can give a response.
9. Event Calendars. Does your firm have any upcoming community engagements that are worthy of coverage?
10. Social Media Integration. Journalists value the ability to access news and review a company's social profiles all in one place.
Many firms already have the pieces of a functioning newsroom on their websites. Gathering these resources into a well-organized press center can help your firm gain visibility and earn beneficial links.
---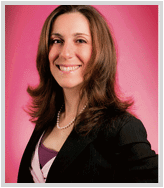 Kristen Friend holds two bachelors degrees from Indiana University and an associates degreee from the International Academy of Design. As Art Director for Custom Legal Marketing, her work has been awarded Webby Honorees, WebAwards, Davey Awards, Muse Awards, W3 Awards, and many others. She is also a contributor to Entrpreneur Magazine through the Entrepreneur Leadership Network.