Failure to plan is the downfall of many good ideas, and marketing is no exception. Before diving into a website redesign or PPC campaign, before making videos or starting a blog, you must first develop an understanding of whom you are marketing to and why they should hire you. This step is too often overlooked, perhaps because it seems simple: you're marketing to people who need a lawyer, and they should hire you because you are the best.
To truly develop a plan that works, you need to know more about who your ideal clients are. You need to analyze why you are the best and what distinguishes your firm from anyone else a prospective client could hire. The web is crowded with other firms trying to snag the same business; your firm must provide a memorable and meaningful reason for being exceptional.
Planning and analysis is a form of proactive problem solving. If you have studied your market and identified your firm's strengths, weaknesses and goals, then you are in a position to make informed decisions when questions arise about how to best allocate time and resources. Here are five questions to ask before creating a marketing strategy.
1. Who is your ideal client?
While it may seem like you are limiting your options, speaking to a specific demographic actually increases your chances of being found and hired. People want an attorney with whom they connect — someone they feel understands their legal issue and can help them personally. If you try to connect with everyone, you may end up reaching no one.
Look beyond basic demographic information when building your ideal client personas. You will want to consider age, sex, location and income, but these are just the basics. Try to understand your ideal clients' behavior and personality. Consider asking:
a. What type of job do my ideal clients have?
b. What sorts of hobbies might they engage in? Would they belong to any groups, clubs or organizations?
c. What kind of lifestyle do my ideal clients lead? What kind of car and home would they possess?
d. What types of books would they read?
e. Where do they go in their free time (both online and off)?
f. What problem do they need solved?
2. What do you do?
Again, this seems simple. But you want to dig deeper so you can describe your niche in more than general practice area terms. Research shows that the number one thing people are looking for when hiring an attorney is experience. Prospective clients want to hire someone who is an expert at their specific issue, not necessarily someone who purports to do everything. When defining your practice, put it in terms non-lawyers will understand and relate to. For example, take a sentence like:
I am a special needs planning attorney.
And instead try:
I help families plan so their loved ones can live the most fulfilling, independent lives possible.
3. Are there any areas in which you want to grow?
Sometimes additional services naturally spin off from a primary practice area as you see clients with common needs. Other times, you may want to expand into an area of particular interest to you, and your niche practice area and aspirational practice area might be less well connected. In either case, you will need to create a strategy for appealing to both sets of clients. Distill your growth area down to simple, relatable terms in the same way you have with your primary practice area. Look for ways in which the clients you would serve share commonalities with current clients. You may need to expand your message to appeal to both groups.
4. What advantage do you offer?
Your advantage is your unique selling proposition. It is the reason someone should hire you instead of any other firm. Do you have an area of specialized knowledge? Have you worked with a group or organization that gives you unique insight into the needs of your clients?
Study your competitors, not so you can copy them, but so you can understand what they provide and by extension what you can offer that they cannot.
Your advantage may be something as basic as a convenient location or connections you have to other service providers. The key is finding something that is a real distinction, not something any practicing attorney can claim to possess.
5. What are you firm's values?
Whether you realize it or not, your firm has a culture and personality. The ways you interact with each other internally and with clients, your office environment and your marketing share traits. These traits can be named, like any personality traits, with words like sophisticated, creative, aggressive, rugged, fun or serious. Try making a list of the characteristics that apply to your firm. (You may also want to suggest characteristics you would like to develop.)
Your firm may also hold certain values in common, like a commitment to your community or a belief in a certain cause. Do you participate in events as a firm? Where do your attorneys volunteer? Do you donate to any charities or fund any scholarships? Prospective clients will appreciate knowing your values and working with a firm they see as a good community member.
When you take the time to understand your clients and your firm, you will be able to more easily answer practical questions about design and marketing language. You will know where ads should be placed, both online and off, to gain the most exposure to the best leads. You will be able to tell people — in person and online — why they should work with you in specific, engaging terms.
---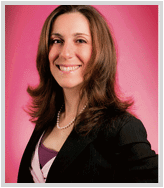 Kristen Friend holds two bachelors degrees from Indiana University and an associates degreee from the International Academy of Design. As Art Director for Custom Legal Marketing, her work has been awarded Webby Honorees, WebAwards, Davey Awards, Muse Awards, W3 Awards, and many others. She is also a contributor to Entrpreneur Magazine through the Entrepreneur Leadership Network.