Webinars are an often underutilized attorney marketing resource. From a purely digital standpoint, webinars are valuable SEO and content marketing tools. According to a Content Marketing Institute Link Building Survey, webinars are one of the top five types of content that are most likely to naturally acquire links to your website. From a client acquisition perspective, webinars can help position your firm as a trusted resource, open the door for future dialogue, and ultimately generate leads and new cases.
Once your firm has put on a webinar, that webinar can then become a resource for creating additional content assets. Here are several tips for creating effective webinars and repurposing those webinars for maximum marketing value.
Creating a webinar
If your firm has never tried using webinars, do not be intimidated. With the help of the right tools, putting together a webinar is not too different than a hosting a seminar or presenting material at any other professional event.
1. Pick the right topic. Not all topics deserve to become a webinar. Webinars must generate interest and registrations, and they must hold the attention of a remote audience. Your clients are a good source of topic ideas; you can pull subjects from common questions or concerns.
You can also look for topics in a manner similar to that you would employ for SEO research. Use a tool like Google Trends to uncover legal keywords that are popular among searchers. Webinars that cover areas, offer a new or novel way of approaching a subject, or provide an in-depth how to on a subject are most likely to be successful.
2. Pick the right presenter. The individual or group of people who present the webinar should be experts and should be comfortable on camera.
3. Choose the right format. The format your webinar takes will be a function of the topic and the resources you have on hand. If there is an attorney at your firm who is extremely knowledgable about a particular subject, you may want your webinar to take the form of a standard presentation. If you have colleagues who are also knowledgable, you may want to utilize multiple presenters.
Other formats to consider include interview-based webinars or panels to which you can pose questions. If you are looking at the webinar as a long-term investment, remember that if you include others in the webinar, it is more likely to be shared. Webinar partners will also help with promotion and invitations prior to the event.
4. Create a structure and a script. A script is vital no matter how well you know a topic. Even if you do not use the script word-for-word during the webinar, the act of putting it together will help you prepare and organize your thoughts. Having it will also keep you on schedule, which is a key to holding a remote audience's attention. And, you will always have your script as a fall-back should you lose your place during your presentation.
5. Pick the right software. There are many software platforms that support webinar events. Three of the most popular are AnyMeeting, ClickMeeting and BigMarker. Webinar software features vary from product to product. At a minimum, you should look for an easy registration, intuitive controls, the ability to record the event, and a way to measure viewer metrics.
You may also choose to send participants a link to a live presentation using a tool like SlideDog. SlideDog is also a presentation creation tool, allowing you to weave together slides, video and other media into a seamless production.
SlideDog also allows for audience feedback, with audience polling and live chat features.
Repurposing the webinars you already have
Any recorded seminar, presentation or webinar can be repurposed to increase its longevity and SEO value.
Seminars and webinars are a good source of high-quality content. A successful presentation will have been tailored to your firm's audience, packed with facts and useful information, and presented by knowledgable attorneys.
Breathing new life into content your firm has already created adds value to your marketing without a large time or monetary investment. This helps alleviate the pressure firms face to create new, quality content on a regular basis, and the challenge of staying relevant to both visitors and search engines. Here are eight ways you can extend the life of your seminars and webinars.
1. Repost the link to share the webinar on-demand. The simple first step in getting more mileage out of your webinar is to allow people who did not attend to watch it anytime. Announce the posting on social media, and create a blog entry about it for maximum effect.
2. Break the webinar up into a video series. Not everyone has time to watch a full-length webinar, but many will check out shorter videos or watch multiple videos in a series. Break your webinar up into several one- to three-minute videos. Use a free video editing tool like iMovie to add an introduction and closing call to action to each clip.
Post these clips on third-party video websites, your website and social media. You could even use the videos as part of an email campaign.
3. Post transcripts. As popular as video has become, it is still not for everyone. Some people would rather read a transcript. Posting transcripts has an added SEO benefit; Google cannot see the content within your video, but it can crawl the words on your page.
4. Use feedback to provide Q&A or FAQ content. If you allowed questions during your presentation, you can transcribe the questions and answers and post them to your site. You can also use any post-webinar feedback to create additional FAQs.
You may also want to create a video Q&A series by breaking the questions and answers into individual short clips.
5. Create a series of blog posts based on the webinar. Announcements made during a webinar or particularly well-received parts of the webinar can be turned into blog posts. You could blog about research you discussed during the webinar or a particularly compelling case study. If the seminar had multiple presenters, one of them might be willing to write a guest post based on his or her participation.
6. Create infographics and social posts from key facts and figures. Slides that contain relevant and interesting facts can be reformatted into infographics and shared. Infographics that offer solutions to a common problem or present tips for handling a situation are particularly effective. Also consider posting facts from the webinar on social media sites and linking back to the full video or transcript.
7. Post the presentation on SlideShare. SlideShare gives your firm another outlet on which to share your webinar. Optimize the presentation by writing a good description; this is what search engines will see when indexing SlideShare pages. Pick a relevant name for the file you upload. The file name becomes part of the url for its page on SlideShare.
SlideShare also allows you to add links to your deck. Be sure to link to any supporting materials, especially if they sit on your firm's website.
8. Create an ebook based on the presentation. You have a script, and you have graphics. Put them together to make an ebook based on the webinar. This can be distributed to an email list or linked to from social media sites. It can also be used as a method for gathering contact information from potential clients. Offer the ebook as a free download on your website, and require visitors to provide their name and email before completing the download.
Webinars have value beyond the initial event. If you have taken the time to put together a successful webinar, take advantage of the additional marketing impact it can provide.
---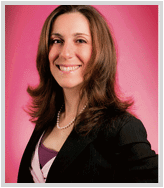 Kristen Friend holds two bachelors degrees from Indiana University and an associates degreee from the International Academy of Design. As Art Director for Custom Legal Marketing, her work has been awarded Webby Honorees, WebAwards, Davey Awards, Muse Awards, W3 Awards, and many others. She is also a contributor to Entrpreneur Magazine through the Entrepreneur Leadership Network.