Google Local Service Ads are now available for law firms. This is exciting news as there has been a lot of anticipation around this offering. With Google Local Service Ads, the advertiser (your law firm) pays per lead instead of paying per click like you would in a PPC campaign.
What are Google Local Service Ads?
A Local Service Ad (or LSA) is an advertisement that appears above the sponsored search results on Google. Someone can select a service provider and book them directly through the LSA page. Unlike pay-per-click, you the advertiser are charged per-lead and not every time someone clicks on your ad.
Here is how a Google Local Service Ad Works
A user searches for a local service. For example, I searched for an electrician in San Francisco. At the top of the search results are several electricians with "Google Guaranteed" underneath.
2. Click on the ad. Out of respect for the advertiser, I would normally not click on an ad while writing a blog. But in this case, who cares? The advertiser isn't paying per click, they're paying per lead. When clicking on the LSA ad, you're taken to the LSA landing page, not the advertiser's website.
You will notice that there is no other way to contact this advertiser except for the phone number (which we crossed out). Some advertisers may allow you to make an appointment directly from their LSA page. Whenever the advertiser is contacted through this page, that's when they're charged. When I clicked on the ad, this electrician wasn't charged anything.
How to find out how much it costs.
1. Google has a cost estimator at https://ads.google.com/local-services-ads/cost/
2. Type in your zip code, the number of leads you want each month, and select your law firm's area of practice and then click on "Estimate Budget". 
3. If you're like most law firms in most cities you will either:
a) Not see your practice area listed.
or
b) You will see this message: "We're not available in your area yet."
What we found for most industry categories was a cost per lead of $15-$40. If Google LSA can deliver leads for $15-$40 to lawyers, this will be an awesome addition to your law firm marketing efforts! Realistically, you can expect higher rates in competitive markets for competitive practice areas. Since lawyers are a new addition to the offering, there isn't a lot of data to work with.
What does Google Local Service Ads Mean for Lawyers?
Once it's available in your market, Google Local Service Ads will be a great compliment to your existing pay-per-click campaign. Plus, you will get a Google Guaranteed badge for $50/month after Google verifies your license, insurance, and legal status. That Google Guaranteed badge doesn't just apply to your Local Service Ads, that badge will get associated with your Google My Business listing which could help you earn more clicks from your organic map placement.
Want to get notified when Google Local Service Ads are available in your area?
Give us a few details about your law firm, location, and practice areas and we will contact you when LSA's are available in your market.
Google Local Service Ads - Notify Me
---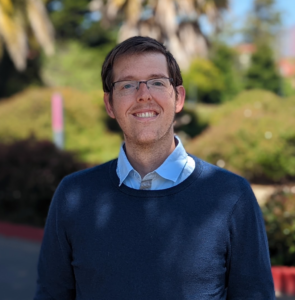 Jason Bland is a Co-Founder of Custom Legal Marketing. He focuses on strategies for law firms in highly competitive markets. He's a contributor on Forbes.com, is a member of the Forbes Agency Council, Young Entrepreneurs Council, and has been quoted in Inc. Magazine, Business Journals, Above the Law, and many other publications.