Process to Keep Your Remote Team Operating at Peak (Attorney at Work)
As the months go by, the reality of remote work seems to be here to stay. However, adjusting to working from home doesn't have to be a painful process. Your law firm practice may just need a collaborative tech upgrade.
Why Making Your Clients Feel Good is as Important as Winning Their Case (LawPay)
The process of litigation can be an overwhelming and confusing process for the average person. An attorney's ability to guide their client in a supportive manner that leaves a client feeling good can create a positive life long impact on them.
How to Organize Paperless Law Firm Files (LawLytics)
Transitioning your law firm practice from paper to digital doesn't have to messy. Here are a few tips to better organize your paperless law firm files.
How to Get a Knowledge Panel for Your Brand Without Wikipedia (Search Engine Land)
Here is how you can boost your law firm's online authority on Google with your very own Knowledge Panel.
Law Firm Attrition May Be Due to Corporate Culture Not Lack of Perks (Bigger Law Firm)
In this article, Kerrie Spencer provides insight on how you can improve your law firm's corporate culture and increase attorney retention.
In case you missed it: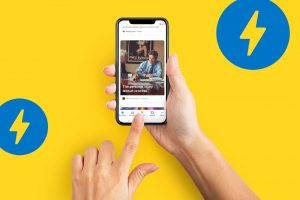 Showcase Your Law Firm Website With This Google Feature
---
Jessylyn Los Banos is a content developer for law firms at Custom Legal Marketing.