Everyone has heard by now that content is king. The phrase has been used so frequently as to be meaningless, and it is too often misinterpreted to mean that all content creation is good, encouraging the development of legions of indistinguishable posts and articles.
Like many marketing mantras, there is an underpinning of truth to the phrase. Both Google's algorithm and your potential clients react positively to content that is genuinely informative, insightful and helpful. And having great content on your website will certainly help boost your rankings and encourage conversions.
However, you can elevate your lead generation by adding diversity to your marketing tactics and thinking beyond the "just add content" doctrine. Here are five options to consider.
1. Diversify your paid marketing
Options for reaching future clients through paid marketing encompass more than traditional search pay-per-click. People are plugged into numerous technologies, especially when working from home, and getting your firm's message in front of them can be surprisingly cost-effective.
When you expand the avenues by which people can find your site, you can both maximize traffic to your pages and build a more sustainable lead generation funnel that does not rely on one or two large traffic sources. As you draw traffic from varied sources, you can better reach potential clients with individualized messaging that appeals to distinct needs and addresses targeted pain points.
In addition to organic search, some potential traffic sources include:
• Ads on streaming services like Spotify, Pandora or Hulu
• Video pre-roll
• Directory and review websites
2. Keep visitors on your site
Ideally, all of your website visitors would land directly on the page that answers all their questions and convinces them they should contact you immediately. In the absence of that dream, you can increase the chance that visitors will become leads by keeping them engaged with your content and clicking through your website. Two ways to accomplish this are through recommended content and suggested search.
Recommended Content: Content recommendations can be made based on author, topic or article popularity. Recommended content can appear in a sidebar or at the bottom of a page, or as links within the page content. Providing opportunities for visitors to dig deeper into a topic about which they have already shown interest will increase the likelihood they spend more time on your site and ultimately become a qualified lead.
Suggested Search: All lawyer websites should incorporate a search as a basic user experience enhancement. A suggested search provides an added benefit by offering a set of autocomplete options as the user types. This may bring up topics that visitors have not thought of, helping to keep them on your site while building trust as you show your ability to predict their needs.
3. Incorporate video
Marketers have been touting the positive benefits of online videos for years, and statistics continue to support this enthusiasm for the medium.
According to research by video company, Wyzowl, 76 percent of the businesses they interviewed claimed to have seen an increase in website traffic after they began incorporating video into their pages. Studies by HubSpot reveal a potential cause: 80 percent of marketers who use on-site videos say they have seen an increase in dwell time, or the time a visitor spends on a page.
Forbes confirms that 80 percent of website visitors can remember a video ad that they viewed within the last 30 days, likely due to the highly visual nature of the medium.
You have a variety of options when choosing the types of videos to feature on you site. Videos in which you speak directly to clients and detail why you are passionate about your practice, or what drew you to the law, as well as those in which you honestly describe what clients can expect when working with you are good choices. Testimonial videos from clients who have enjoyed working with you can also help drive conversions.
4. Add trust signals
The most commonly seen trust elements on a lawyer website are badges from peer review organizations, bar associations and professional organizations that confirm your experience and standing in the eyes of potential clients. Honors, like being featured in a prestigious publication or awarded for achievements in your practice area are also good examples of trust signals.
If your firm provides a free consultation or another guarantee, this should be featured prominently near your calls to action. Such promises, like "No Fee Unless We Win" help reassure people who may be anxious about the costs involved with hiring an attorney. Brief explanations about what to expect once a visitor has contacted your firm can also heal ease concerns and increase conversions.
Finally, remember to ask satisfied clients to write a positive review for your firm after a successful case. Reviews and testimonial videos help people understand your firm from a client's perspective, which can be invaluable trust-building and lead generating tools.
5. Build out landing pages
According to one HubSpot study, companies that develop websites with multiple landing pages have higher conversion rates than those with only a few. Specifically, HubSpot found that websites housing more than 30 landing pages generated seven times more leads than those with only one to five.
One interpretation of this data is that visitors who find what they need and are given compelling calls to action in their first encounter with a page are less likely to click away and continue searching elsewhere. Your future clients will land on your pages from a variety of search queries and links, and you can anticipate their needs based on the ways by which they are finding your site. Building out and testing targeted landing pages shows visitors you have considered their needs and will be able to solve their problems, encouraging conversions.
Is your firm wondering how to break out of a content production rut and find new ways to generate leads? At CLM, we create a personalized plan for every client that is always adapting to search engines and client expectations. Our legal marketing plans place your future and your growth front and center.
---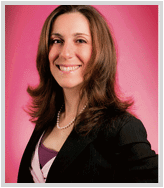 Kristen Friend holds two bachelors degrees from Indiana University and an associates degreee from the International Academy of Design. As Art Director for Custom Legal Marketing, her work has been awarded Webby Honorees, WebAwards, Davey Awards, Muse Awards, W3 Awards, and many others. She is also a contributor to Entrpreneur Magazine through the Entrepreneur Leadership Network.