A successful client relationship will begin with a foundation of trust. If people are going to hire you, they must be confident that your firm can deliver on its promises.
Quantitative research, or the process of analyzing nonnumerical data, is subjective. It is the type of research your visitors are performing when they land on one of your web pages, and it will determine whether they trust you.
Since many clients will first experience your firm through its website, having a credible, trustworthy website that builds confidence is essential. When visitors find a site credible, they are more likely to stay on the site and research your firm more deeply, and therefore convert to leads.
Fortunately, ample research has been performed on the psychology of trust, and your firm can use this research to help convince visitors to contact you. Here is a website credibility checklist your firm can use to ensure your website is designed for trust.
Transparency
According to a three-year web credibility study performed by Stanford University's Persuasive Technology Lab, establishing the legitimacy of the organization behind the website lays the foundation for building trust in the site.
Fortunately, the best methods for making a site transparent are also those that encourage conversions. Contact information, including a physical address, should be clearly shown and consistent on all pages, and your firm's phone number should be easy to find. Displaying photos of the office, staff and attorneys is also helpful. And, always attribute blog entries and articles to the person who wrote them.
This theory of transparency also applies to website functionality. An effortless experience on your firm's site — one with no unexpected interface surprises — reinforces the credibility of both the website and your firm as a whole.
Check regularly for broken links and fix them as soon as they are discovered. Provide clear error messaging for any forms, downloads or registrations so users can quickly fix mistakes and perform their desired action. And place microcontent in appropriate areas that briefly explains what a user can expect from taking certain actions.
Content and writing style
According to Google, every high-quality web page needs E-A-T: expertise, authority, and trustworthiness. Cultivating these qualities boosts SEO and website credibility from a search engine and a visitor's standpoint.
At a minimum, content should be accurate, professionally written, free of errors and up to date. If in 2020 your firm's site is still referencing statistics or tax rates from 2014, it is losing credibility. To reinforce the accuracy of your content, link to source materials, like legal opinions, statutes or articles by schools and institutions when possible.
Design quality
"We find that people quickly evaluate a site by visual design alone." – Stanford Web Credibility Research
A poorly designed website can instantly undo all other efforts at establishing credibility. First impressions still matter, and your site must visually appear to be legitimate and professional. Elements that indicate design quality include:
Readability: All page content must be readable. This seems simple; however, a number of factors come together to make text easy to read.
Limit fonts to one or two and vary them consistently in size and weight from headers to subheads to blockquotes to body copy. Keep paragraphs short — two to three sentences is a good rule — and infuse them with elements like bulleted lists to break up copy monotony. Place enough space between lines of copy that the sentences can breathe but paragraphs stay cohesive.
Organization: Content should be easy to find and organized in a way that seems logical to a visitor. This includes always linking to a sitemap and providing a working search function.
Clarity: Use white space and graphics to break a page layout into easily digestible pieces. People scan web pages looking for the bits of content most relevant to their needs. Make those bits easy to find by giving them enough room to stand out.
Brand consistency: The design of your website must match its purpose and your firm's personality. Research color psychology and choose colors that reinforce the experience clients can expect to have with your firm. Fonts also have their own personalities and should be chosen thoughtfully. The results will be worth the time investment.
Personality
No one wants to work with a faceless entity. This is particularly true for people in need of legal assistance.
Strong about pages and attorney bios are key to building trust and credibility for a law firm website. Feature up to date headshots and, when possible, team-oriented images of attorneys and staff working together in your office. Beef up bio pages with information about your attorneys' interests, strengths and reasons for practicing law.
Trust signals and social proof
Reinforcement of your abilities and professionalism from third parties goes a long way toward advancing website credibility. Trust signals are items such as badges from review organizations like SuperLawyers and Martindale-Hubbell. Reviews and testimonials are examples of social proof. The right balance of both confirms your trustworthiness to future clients.
Security
According to a survey by Panda Security, almost a third of respondents (29 percent) cited a secure URL as the most important website credibility factor. Therefore, you should reinforce your firm's commitment to security whenever you can.
Contact your web host or management company and ask them to install an SSL certificate. Custom Legal Marketing has been running fully secured websites for clients for over two years since SSL is a quality factor in Google's search algorithm.
Always post and link to a privacy policy and display evidence of secure payments if your firm accepts payments online.
Are you ready to enhance your website's credibility and boost your leads? At Custom Legal Marketing, we are obsessed with user behavior data and conversion optimization, and we use our smarts to provide creative strategies that will enhance your website's trustworthiness and performance.
Our writers and designers are ready to work with you to build a brand that gives off just the right impression. And, we partner with service providers in your area to produce high-quality photography and videos that show off your personality and expertise. From research to content production to lead generation, CLM will be part of your trust-building team.
---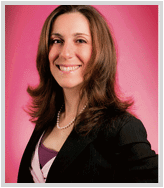 Kristen Friend holds two bachelors degrees from Indiana University and an associates degreee from the International Academy of Design. As Art Director for Custom Legal Marketing, her work has been awarded Webby Honorees, WebAwards, Davey Awards, Muse Awards, W3 Awards, and many others. She is also a contributor to Entrpreneur Magazine through the Entrepreneur Leadership Network.