A call to action (CTA) is any piece of content that encourages the visitor to do something. Most commonly, CTAs are associated with contact buttons, containing language like "Talk to An Attorney" or "Schedule a Consultation."
However, the world of calls to action is much broader than that, and one, monotonous CTA may not work for your whole site. If you simply place links saying "click here" or "submit" all over your pages, do not expect to sit back and be buried in leads.
Not all CTAs, for example, have to contain a direct ask for a meeting. An array of CTAs can be placed throughout a website, encouraging visitors to take a range of actions, which will not only produce leads but also help your firm capture information from potential clients during different stages of their hiring processes.
Varying your CTAs can also provide your firm with valuable data about how people are using your web pages, what types of CTA language work for you, and what changes might be necessary to maximize the effectiveness of your asks.
Here are ten different types of calls to action your firm can explore.
1. Related content. A plethora of plugins exist that automatically generate links to related content on pages, blog posts or archives — or anywhere your firm finds them to be helpful. Related content links help keep visitors who have already shown an interest in a topic engaged and on your website, increasing the chance they will become a lead.
2. Free downloads. A free download is a type of lead nurturing CTA. While a future client may not be ready to hire an attorney, a free download that introduces your firm and provides helpful information about what they can expect from their type of case can help prompt them to take the next steps.
Offering free resources also reinforces the idea that your firm is willing to take time to support clients, thus helping build the trust needed to convince visitors to contact you.
3. Smart CTAs. Not everyone visiting your website arrives from the same place, nor are they all there for the same reason. If you show everyone the same CTA, you may be missing out on conversions if the right visitors are not getting the right message.
With smart CTAs, the language a visitor sees can change based on their behavior. A first-time visitor could be shown a call to learn more by contacting your firm. A visitor who comes from another page on your site, or from a specific search query, could be shown a call to hire you for a specific service or to learn more about that service.
You can go so far as to allow your client management database to communicate with your website, giving you the opportunity to show client-targeted CTAs, like free resources, to people who have already hired you.
4. "Tweet This" CTAs. Your website should contain links to your social profiles, and your blog posts should give readers the opportunity to share the article. A Tweet This CTA goes further by highlighting a specific quote or fact and asking visitors to share it.
Directing readers to share specific content takes a more active approach than a standard share button. It allows your firm to choose the takeaways you believe are most important, and it gives visitors something to do as they read, rather than just being passive consumers of your pages.
Using this method also helps make your visitors mini brand ambassadors, getting your firm's content to their followers. It also allows you to track which items are most shared, which can help your firm determine what messages most resonate with potential leads.
5. Slide-In CTAs. A slide-in CTA generally appears as a reader reaches the bottom of the page. As its name implies, a slide-in CTA appears from the side of the page with the intent of capturing the visitor's attention as they are ready to move on. A slide-in CTA can offer a download, ask visitors to subscribe to a newsletter, recommend additional content, or call directly for the visitor to contact your firm.
Slide-in CTAs have the advantage of being less intrusive than overlay or pop-up CTAs, which can backfire by irritating visitors. Slide-ins allow visitors to read a page or post before being asked to click or cancel. It gives your visitors some freedom to decide they are interested before being in their faces.
6. In-page links. Internal linking is good for both SEO and visitor engagement. And such links can easily be placed within the text of a page or post.
Inline links perform the same task as a button CTA by directing people to act, they just aren't as big and shiny as a button. However, they have the advantage of being embedded in an article about a specific topic and can therefore be used to direct people to additional content that will be relevant to their needs.
7. Seminar or event promotion. While in-person seminars or events may take a while to make a comeback, a variety of tools are available that allow firms to present pre-recorded or live online seminars as well as slideshows and presentations. If your firm is able to offer such content, promote it on relevant posts and pages.
8. Feedback CTAs. Comment moderation can be onerous, and firms often choose to disable comments on blog posts. This is both understandable and often wise. However, you can also solicit feedback through targeted forms. For example, you could ask visitors to send you questions that your attorneys can answer through a series of videos or posts. Or you can ask for feedback on a presentation or seminar or call on users to suggest topics for future events.
9. Service discovery CTAs. Some visitors may suspect they are in need of a lawyer but not be familiar with the types of issues with which an attorney can offer assistance. A service discovery CTA tells visitors you offer solutions to specific problems and prompts them to learn more.
Service discovery CTAs can be placed within page text, highlighted in a sidebar or featured in a menu. They can also be placed in a suggested search feature.
10. Direct lead generation. Of course, every website should include direct calls for visitors to contact the firm. At CLM, we encourage a direct call to action somewhere on every page, whether it is a button in the header or a form submission opportunity — or both. Your firm's phone number should also be placed in an obvious location on every page.
Diversify your call to action language
Once you have determined the right mix of CTAs for your firm, be sure to experiment with CTA language. Small differences in the way you ask visitors to be engaged can have a big effect on lead generation. Some ideas include:
→ Get Started
→ Learn More
→ Join Us
→ Let's Start Together
→ Claim Your Free Download
→ What's Next
→ What to Expect
→ Schedule Now
→ Get Your Free Consultation
As with any industry, there is no one-size-fits-all call to action solution for attorneys. Your success will depend on your willingness to experiment and adapt to visitor expectations.
Are you ready to boost your lead volume? At Custom Legal Marketing, we partner with law firms to build lead generation strategies rooted in data and results. Our team of analysts continuously monitors and tests performance, and makes necessary adjustments to ensure your website is producing optimal results. And, CLM is committed to providing total transparency though our CLM Lounge, so your firm can always see how your calls to action are performing.
Our designers, writers and SEO professionals are ready to develop a diverse lead generation strategy with your firm's future in mind.
---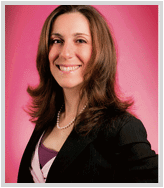 Kristen Friend holds two bachelors degrees from Indiana University and an associates degreee from the International Academy of Design. As Art Director for Custom Legal Marketing, her work has been awarded Webby Honorees, WebAwards, Davey Awards, Muse Awards, W3 Awards, and many others. She is also a contributor to Entrpreneur Magazine through the Entrepreneur Leadership Network.