Our design, development, and SEO team put countless hours into Steinberg Law Firm's new website which is why all of us at Custom Legal Marketing are honored to win a Centauri Award in the 2022 Vega Digital Awards competition.
When in need of a South Carolina personal injury lawyer, the people of the Palmetto State have trusted Steinberg Law Firm for almost one hundred years.
The goal for their new website was to present the firm as a clear leader in the community, protect the hundreds of page 1 rankings secured by CLM's award-winning law firm SEO team, and showcase the talented team of attorneys that make up Steinberg Law Firm.
Did the new website help the law firm's search engine rankings?
Yes! After launching the new website, we earned over 3,000 new rankings on desktop and mobile searches for Steinberg's tracked keywords.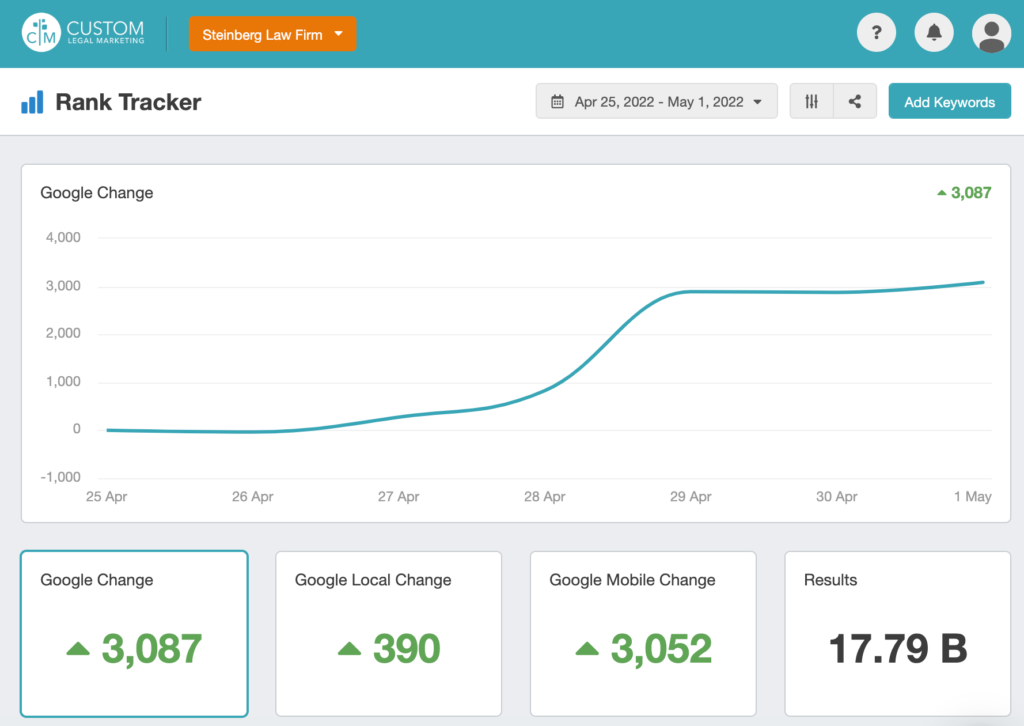 A new experience in Espanol
As the law firm aims to better serve South Carolina's hispanic community, the new website features over 1,000 new pages of information published in Spanish to help people know their rights after an accidentes de auto, accidentes de camiones, or other types of injuries where someone would benefit from Steinberg Law Firm's talented team of abogados de lesions.
Project Credits
Custom Legal Marketing
Art Director Kristen Friend
Media Designer Jessylyn Los Banos
SEM Specialist Dexter Tam
Account Manager Kylie Lozano
Chief Developer Justin Torres
Photographer
Diana Deaver

Steinberg Law Firm
Marketing Director Patti Mellot