As law firms grow, expand their teams and take on greater case volumes, the resulting mix of finite resources and diverse goals can cause teams to stop communicating with each other. This may seem harmless, but it can create a situation in which a lack of shared goals undermines cohesion and progress in the long term.
I recently explored several methods for bringing all teams together productively to help avoid conflicts that can restrict growth in my article, "How Collaboration Makes All Departments Revenue Generators" on Entrepreneur.com. As a law firm marketing agency, we have encountered many situations in which, for example, partners have very different ideas about the firm's brand, or associates are writing blog posts and articles that speak in very different voices.
I have experienced first-hand how a lack of a unified vision can generate confusion and even hinder law firm growth. Fortunately, when teams grow together and understand everyone's roll in brand and revenue growth, firms can avoid costly mistakes.
Here are a few key takeaways from my article on Entrepreneur.com
Recognize all contributors. Key attorneys are easily recognizable as revenue generators, but they are not the only team members responsible for case successes. Support staff, marketing teams, law firm SEO specialists, and, depending on the size of the firm, communications departments are all responsible for generating interest, bringing in leads and ultimately growing revenues.
By recognizing everyone's contributions and clearly defining their roles in case acquisition, firms can foster a culture of cooperation in which everyone builds on each other's successes.
Nurture relationships. Collaborative relationships are also profitable relationships. And developing these connections starts with fully aligning goals.
This can be tricky, for while it may seem like teams all share the same goals, subtle differences can be getting in the way. This can happen, for example, when a marketing team is tasked with creating leads but now told what makes a lead a valuable lead. Leads may start pouring in, but if they are low-quality, they are useless.
Share resources. Do you use the same version of your logo on everything, from your letterhead to website? Do you know where your high-resolution images are stored? Does everyone's profile picture match in style — and are they consistent across platforms? If resources and brand guidelines are not shared, the answer to these questions is likely, "no."
Foster feedback. If any team member is frustrated or feeling unheard, performance is likely to suffer. This can extinguish a person's potential before they are able to shine within your firm. Provide a safe way for everyone to give and receive feedback and encourage idea sharing.
All team members must be aware of each other's goals and potential obstacles so they can work to strengthen each other and the whole firm. Fortunately, you can promote such understanding and teamwork through some basic attentive, proactive communication techniques.
---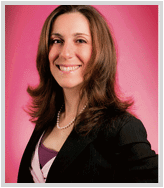 Kristen Friend holds two bachelors degrees from Indiana University and an associates degreee from the International Academy of Design. As Art Director for Custom Legal Marketing, her work has been awarded Webby Honorees, WebAwards, Davey Awards, Muse Awards, W3 Awards, and many others. She is also a contributor to Entrpreneur Magazine through the Entrepreneur Leadership Network.