Law firm marketing and branding efforts are often outsourced to agencies that specialize in these tasks. Even firms with internal marketing departments often look externally for help with niche items like search engine optimization or video production.
With the explosion in the number of companies that claim to specialize in legal marketing has come a similar glut of content telling firms what to look for in a marketing agency. Listicle upon listicle has been written about the top law firm marketing strategies today.
But what if your marketing agency is not only underperforming but actually putting your firm at risk? I explored this topic in an article on Entrepreneur. Here are some key takeaways.
Key points from my Entrepreneur article:
Be aware of potential exposure to risk. An agency may be putting your firm on shaky legal ground in two ways: intellectual property infringement and unfair competition. For law firms, the former is a more common issue. However, always be mindful of both possibilities.
Intellectual property infringement and plagiarism. Intellectual property violations can stem from either the misuse or appropriation of assets. For example, images can be stolen outright (appropriation) from other sites, or they can be purchased and licensed incorrectly (misuse). For example, an image your company uses on your website might be licensed as "editorial" when your application is "commercial." Both violations create liability for your firm.
Plagiarism is more common than you may expect in the marketing industry. The sheer volume of content produced every minute provides a challenge for anyone attempting to come up with original ideas. This challenge, however, is no excuse for stealing.
Unfair competition. False claims and defamation both fall under the category of unfair competition. A law firm cannot run ads that unfairly criticize another firm or that make false claims about that firm.
Keep your firm safe. The best way to reduce your risk is to establish an oversight system from the beginning of your relationship with a new agency. Key items to include in such a system are:
• A method for thoroughly documenting all claims made about your firm or your competitors
• A schedule for reviews of marketing materials
• The use of services like Copyscape that confirm the originality of content
• Ask lots of questions!
With a little care and communication, your firm can create a system of accountability that protects your law firm.
---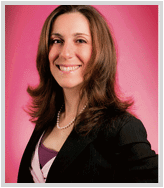 Kristen Friend holds two bachelors degrees from Indiana University and an associates degreee from the International Academy of Design. As Art Director for Custom Legal Marketing, her work has been awarded Webby Honorees, WebAwards, Davey Awards, Muse Awards, W3 Awards, and many others. She is also a contributor to Entrpreneur Magazine through the Entrepreneur Leadership Network.