Google's review system underwent a significant update in April 2023. The new system evaluates reviews about services, media, and other topics, beyond just product reviews. Google has also changed the name of its "product reviews system" to "reviews system" and altered its guidance documentation to apply to all types of reviews.
As a law firm, you probably don't have product reviews on your website but you might format your client reviews in a way that would be affected by the new update since this impacts both product reviews and services reviews.
Here are some potential impacts that the new Google review system might have on your law firm:
More emphasis on reviews of your services
With the new update, Google is placing more emphasis on reviews of services and businesses. This means that reviews of your law firm's services will have a greater impact on your online reputation than before. Encouraging satisfied clients to leave reviews of your services can now be even more critical to your law firm's online visibility.
Greater competition for top-ranked reviews
With the review system now evaluating reviews of any topic, there will be greater competition for top-ranked reviews.
Increased importance of high-quality reviews
Google has provided 14 best practices for high-quality reviews, which include evaluating from a user's perspective, demonstrating expertise, providing evidence, and covering comparable things to consider. Your law firm should consider these best practices when encouraging clients to leave reviews.
Higher standards for review content
Google's new review system is designed to evaluate articles, blog posts, and similar first-party standalone content written with the purpose of providing a recommendation, giving an opinion, or providing analysis. This means that review content will need to meet higher standards to rank well in search results or be featured at all.
Focus on the user's experience
Google is emphasizing the user's experience when evaluating reviews. Your law firm should focus on collecting reviews that are helpful, informative, and relevant to potential clients. For example, a basic "These lawyers are great!" review is not going to have the same impact as a well-thought-out review that talks about the client's experience in detail. This can improve your online reputation and help your law firm stand out in search results.
This update appears to primarily impact the way Google looks at reviews that are published on your website. The update does not appear to have any relationship with your Google Business Reviews.
---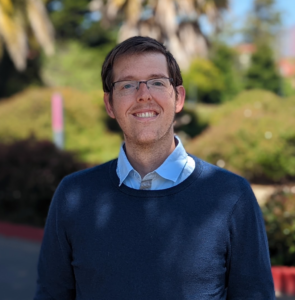 Jason Bland is a Co-Founder of Custom Legal Marketing. He focuses on strategies for law firms in highly competitive markets. He's a contributor on Forbes.com, is a member of the Forbes Agency Council, Young Entrepreneurs Council, and has been quoted in Inc. Magazine, Business Journals, Above the Law, and many other publications.