One of the first things business students, marketers and entrepreneurs learn about when starting their careers is the idea of a unique selling proposition, or unique selling point (USP). A company's — or in this case law firm's — USP is the one big thing that makes it different from its competitors and, therefore a better choice for prospective clients.
The understanding of what differentiates you from other law firms in your area will drive everything marketers do on your behalf from broad-ranging branding to singular PPC ad language. It will help ensure your law firm marketing dollars are being spent efficiently. And it will give prospects a reason to hire you.
Unique selling propositions for law firms
Articulating points of distinction can be challenging for law firms. Bar rules often specify how attorneys can identify themselves and restrict the use of terms like specialist or expert. And on top of that, you are likely in direct competition with attorneys practicing in the same areas.
It is also easy to assume that you can sustain growth on status and name recognition alone. You have established yourself. You are a known quantity. People who need your services will continue to contact you. Right? Not exactly.
In some cases, finding a unique angle is easy. For example, when CLM's parent company decided to focus exclusively on law firm marketing over 15 years ago, we were one of a small handful of law-focused digital marketers. Yes, the FindLaws of the world had existed for some time, but we could easily emphasize our creativity, flexibility and agility as a new, forward-thinking agency.
This honeymoon period did not last long. We soon had competition that could make the same claims. Simply driving harder at our original USP was not the answer. We had to adjust and find new ways to be uniquely valuable to our clients.
The same holds true for your law firm. Resting on your laurels is a recipe for stagnation.
How to find your unique selling proposition
Think about your law firm and try to pinpoint one-of-a-kind elements of the level of service you provide and the results you deliver.
Listen to the people you have already convinced. Insights from your intake team can be helpful but also talk to your clients. What was it about your firm that made them realize that you were going to be the perfect lawyer for their case?
Open conversations can spark creativity and honesty. In some cases, these conversations may uncover uncomfortable truths about a lack of uniqueness, in which case you still have gleaned beneficial information about ways you may need to adjust to surpass prospective clients' expectations more effectively.
Attorneys and law firms should not limit themselves to exploring the unique aspects of their services. As an attorney, in some ways, you are the service provider and the product.
Do you have unique experiences that shaped your development as a lawyer?
Are you a former prosecutor that is now a defense attorney?
An insurance defender turned plaintiff's lawyer?
Did something happen in your life that made you change your focus?
These personal stories can tell your future clients how you're experience gives them the edge they need to win.
You will not be able to fully articulate your USP if you do not know what other firms in your area are saying about themselves.
Begin by performing a competitive analysis. If clients do not choose you, who are they most likely to hire? Make a direct comparison of your services and list any areas in which you offer more or outperform other firms. In this list, include things about your firm that others cannot easily replicate.
Once you have completed your investigations into your own operations and those of your competitors, write a statement that encapsulates your USP. Keep a list of words and phrases that best articulate what you offer.
Be sure to couch your language in terms of benefits to your clients. If you are describing a certain experience of yours, explain clearly how that experience translates to materially helping your clients. Do not leave the focus on yourself.
Rinse and repeat
Obviously, you do not want to constantly change your brand voice, values or selling points. However, you do need to regularly evaluate your market so you can detect important shifts to which you may need to respond.
For example, you may have had a bunch of satellite offices in town and that convenience was a USP. But now, with more people getting comfortable with video conferencing, you might want to update that and make Zoom consultations a USP.
Not all lawyers are the same… you know that you're the best attorney in town. Now, convince your next client by developing a unique selling proposition.
---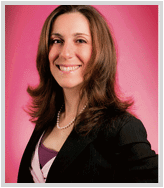 Kristen Friend holds two bachelors degrees from Indiana University and an associates degreee from the International Academy of Design. As Art Director for Custom Legal Marketing, her work has been awarded Webby Honorees, WebAwards, Davey Awards, Muse Awards, W3 Awards, and many others. She is also a contributor to Entrpreneur Magazine through the Entrepreneur Leadership Network.