Generative AI tools like ChatGPT basically learn from large libraries of content. When told to "generate" it basically writes an output that is an average consensus of all of the similar data that it has digested. Therefore, by design, AI content is average.
Google recently changed their content policies and now allows AI generated content in its index… this is a big policy reversal. For decades, anything but human created content was against their terms. But then they got into the generative AI game with Google Bard. If they didn't change their policies against AI they would be sending mixed signals. On one side, with Google Bard they're telling you to "use this amazing product" then on the other side, prohibiting the output of that product in Google Search.
With generative AI content no longer prohibited, you might be tempted to let the bots take over and flood your website will a bunch of AI generated content. Even as Google lifts the restriction, they make it very clear that they are cracking down on spam.
With the 2022 release of the Helpful Content update plus the use of SpamBrain, they are on the lookout for useless content and are ready to take action against it.
Google blends AI with search results
The other concern about AI is that it might negate the value proposition that compels content creators (like your law firm) from producing quality content which Google needs in order to serve its searching user base. After the launch of ChatGPT, some argued that it was a Google Killer but I quickly saw the flaw in that theory... ChatGPT's regurgitation of harvested work does nothing to motivate content creators to keep feeding their library.
At this year's Google I/O conference, the search giant unveiled their vision for how AI and search results will co-exist.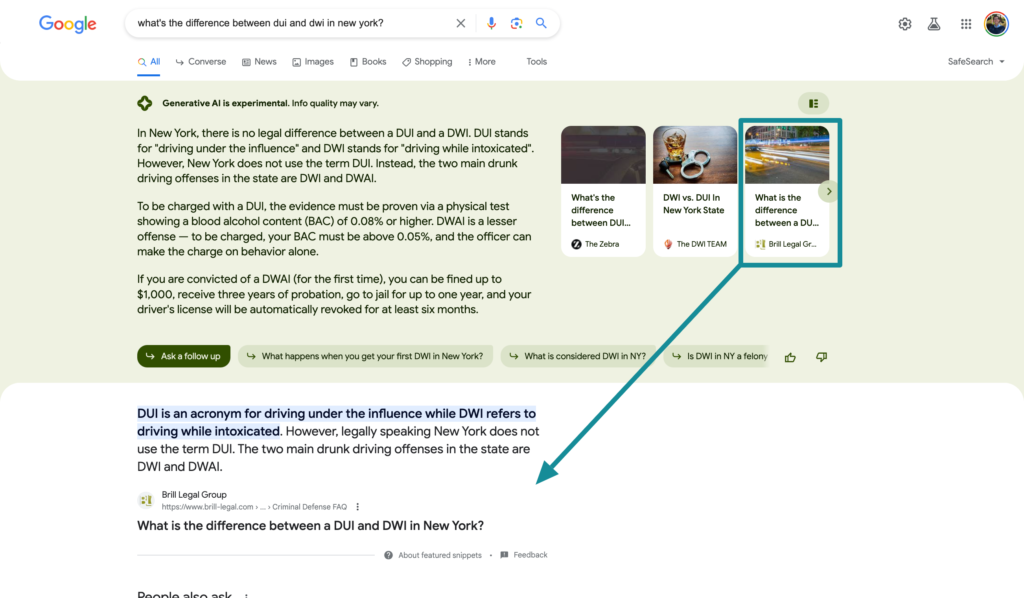 The new output merges the old featured snippet concept with new generative AI technology. The example above is using Google's AI-enhanced search results for the question, "what is the difference between dui and dwi in new york?" and we can see how they're using the featured snippet source along with additional sources to compile their response.
Is this going to result in Google preventing clicks to your law firm's website or does this present more opportunities to get above-page-one rankings?
To find out, watch our new video, "Let's Talk About Generative AI and Law Firm SEO" where we look at the future of AI and how that might change the way law firm SEO works.
You can check out our generative AI and law firm SEO video on Custom Legal Marketing's YouTube Channel or watch it below.
---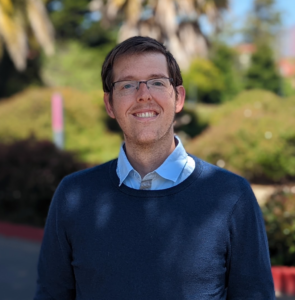 Jason Bland is a Co-Founder of Custom Legal Marketing. He focuses on strategies for law firms in highly competitive markets. He's a contributor on Forbes.com, is a member of the Forbes Agency Council, Young Entrepreneurs Council, and has been quoted in Inc. Magazine, Business Journals, Above the Law, and many other publications.