Marketing should be a natural fit for attorneys. From website design to blogging to advertisements to word-of-mouth, each piece of an integrated marketing strategy has the basic goal of helping to convince prospects they should become clients. Marketing is storytelling. And effective marketing combines good storytelling with the right persuasive elements.
Attorneys earn a living through persuasion. The art of persuasion is most clearly on display during jury trials but is also a factor when a business attorney guides an entrepreneur through the process of entity formation or an estate planning attorney advises a family on its options. Attorneys are not alone in this regard; all commercial activity relies heavily on convincing enough people to do one thing or purchase another.
A firm's website generally serves as the hub of its online marketing activities, and it must be particularly effective at influencing visitors. Attorneys are long past the debate over whether they need a site and are now focused on building contemporary showcases to communicate with potential and current clients.
As with any subjective experience, good website design means many things to many people. But some websites and apps capture the imaginations of large portions of the population. These products, while well-designed, go beyond high-aesthetic to provide engaging user experiences. Perhaps an app has a feature that is fun to play with – something as simple as a unique menu animation – that you just have to activate again and again. Or a website tells a story that draws you through the site, keeping your attention through long, scrolling pages.
The rise of story-driven design
For the past 20 years, website architecture has remained basically the same: a collection of related pages and a navigation structure that forces users to click from page to page. Each page tended to focus on a single topic, and designers placed emphasis on keeping important content above the scroll. Website design no longer has to be limited to such structures. Instead of presenting pages and links topic by topic, websites are themselves becoming narrative devices through the use of story-driven design.
Story-driven design holds visitors' interest, creating a page they want to scroll through in order to discover what comes next. Long pages are sectioned into interactive pieces of content that flow logically from one to the next. A home page, for example, is no longer just a welcome and introduction that invites users to click through to other pages. The page itself contains all the elements visitors need, from a mission to staff profiles to process to a conversion form. The story flows logically: here is who we are, what we do, why we do it, what it is like to work with us, how you benefit from our services and here is your chance to get in touch. The conversion objective remains the same, but it is accomplished without hyperbolic, overused marketing language or in-your-face appeals to call now.
Surprise visitors with useful interaction
Certain parts of a story may consist of several pieces. For example, a feature explaining what clients can expect when they hire you may involve several steps. This presents you with the opportunity to entice visitors with interactive elements like flipboards, animations and slideshows. Have people click through the steps to complete that part of the story. Visual feedback encourages users to explore and become more involved. Visual feedback also produces a positive emotional reaction, allowing people to connect on a personal – rather than purely intellectual – level.
What types of stories to lawyer websites tell?
Attorney websites tend to do a pretty good job of talking about firms, but are less successful at understanding what visitors want to hear. Begin developing story arcs by analyzing what it is prospective clients need to know. Here are some examples:
What do clients wish to learn about you?
Your values and mission
Your reason for being lawyer
Your attorney bios (the most visited pages on attorney sites)
What it is like to work with your firm
Your firm culture and personality
How can you arrange these pieces to tell the story of your firm?
What do clients need to know about the process?
What should a client expect at the initial consultation?
Is there information or documents a new client will need to provide?
What is the time frame for resolution?
Will the case go to trial?
How can you lead visitors through the process, create a better understanding and encourage trust?
What do clients need to know about your practice?
Your practice areas
Who you represent
What others think about you
Do you have a niche practice, or do you offer a wide range of services? How can you present your practice areas without confusing visitors with overcomplicated navigation?
Longer pages and interactive elements serve to hold users' attention and promote sharing. But remember not to design yourself right out of conversion by making things too surprising or difficult to find. Give visitors a reason to stay on your page by presenting an intuitive flow. Make your site and firm memorable with an experience that is fun, engaging, informative and unique.
---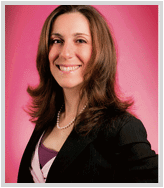 Kristen Friend holds two bachelors degrees from Indiana University and an associates degreee from the International Academy of Design. As Art Director for Custom Legal Marketing, her work has been awarded Webby Honorees, WebAwards, Davey Awards, Muse Awards, W3 Awards, and many others. She is also a contributor to Entrpreneur Magazine through the Entrepreneur Leadership Network.