Email is a time-tested marketing tactic. Research shows that email still delivers a better response rate than social media or search engine marketing. When done well, email can build loyalty and encourage conversion and referrals. When done poorly, it is a waste of time at best and a negative experience that alienates potential clients at worst.
All aspects of the email process deserve attention, from timing to subject to design. Here are some items to consider when putting together your email campaigns.
Subject lines
Convincing people to open your email is the first step in the conversion process, and it is no small task. According to email marketing and list management company Mailchimp, the average email open rate for the legal industry is 22.5 percent. Even successful campaigns will likely be opened by less than half of all recipients.
Whatever your goals for an email marketing campaign, your subject line is important. It must distill your message clearly and in a way that generates interest. Here are some tips for writing effective subject lines.
1. Keep subjects simple and straightforward. People scan their inboxes to determine which messages to open. They may not even read beyond the first few words of a subject line before determining whether to trash the email, keep it for later or read it. Your subject line should not leave them guessing about what is in the email. Attempts at being clever or cute tend to result in lower open rates. Respect your readers' time by telling them up front why your email deserves to be read.
2. Think localization over personalization. Studies have shown that people like personalization in advertising. This holds true for email subject lines — to a limited extent. In an analysis of over 200 million email messages, Mailchimp found that adding an individual's name to an email subject line does not significantly affect open rates. However, making the subject local, by including a city name or local point of interest for example, did boost open rates.
3. Keep subjects under 50 characters. Subject lines that are too long may not hold readers' interest, or they may get cut off. Shorter subjects — even one-word subjects — tend to have higher open rates than very long ones. Highly targeted campaigns are an exception to this rule. Niche audiences appear to respond favorably to longer, more detailed subject lines.
If you send emails regularly, be consistent with your subject lines. You may give the publication a name and then repeat that name at the beginning of the subject line of all emails. This helps brand the emails and lets people know immediately what they can expect.
Content
Once you have persuaded someone to open your email, the content will determine whether he or she reads it, clicks through or unsubscribes. Here are some ways to keep readers and encourage conversion.
1. Focus on one call to action. Decide what you want readers to do, and give them simple ways to perform that action. Do not confuse a call to download an e-book by also asking people to review your firm or leave feedback about a recent transaction. It is a good idea to provide a link back to your site, by linking a logo or providing basic navigation in the header. Placing links to related content at the end of an email can also be helpful. However the email content should clearly focus on one topic or direct a reader to do only one thing.
2. Provide useful content, not sales pitches. Email works as a marketing tool because it is informational. People will unsubscribe if you only send ads. Fortunately, your practice is an abundant resource for helpful material. You can pull stories from common cases you handle, highlighting overarching legal lessons while excluding identifying details. Also consider providing answers to common client questions about the legal process. Or, comment on current events from legal perspective. Ethically, if you are not providing advice about a specific issue, you still have leeway to discuss the law broadly and in a helpful way.
3. Give clear contact information. By law, your email must contain address information and a way for recipients to unsubscribe. By providing contact information, you ensure compliance and make your email appear more trustworthy and professional. You will also want to include an email address to which people can send questions or inquiries. Obvious contact information is also helpful for people reading an email on a smartphone who may want to call your firm.
Design
Simplicity rules in email design. Busy layouts are difficult to navigate and often do not provide obvious calls to action. On a desktop or laptop, the actual email takes up relatively little screen space and is usually surrounded by other tasks — documents, open web pages, pictures, or whatever else a reader may be working on. A cluttered layout will just blend in with the rest of the clutter. On a phone, a busy layout can be overwhelming or unreadable, and will be quickly discarded.
Make sure your email design matches your firm's overall branding. Readers who click through should see an obvious link between the look and feel of the email and the page they land on. Disparate designs or writing styles can be jarring. Here are some things to consider when designing an email.
1. Use a one-column layout. People are accustomed to seeing one or a maximum of two columns in an email. Readers need to be able to focus on the content without being confused by multiple, tiny columns. One-column emails are also much easier to read on mobile devices. If you do use a two column layout, make sure it collapses seamlessly to a one column layout on phones and tablets.
2. Limit the width. At a maximum, an email should be no more than 650 pixels wide. An optimum width is 600 pixels. Anything larger will not display correctly within the email window. If a 1000 pixel width image skews the viewing area, text will be cut off, and people will not even be able to see large parts of the email.
3. Use images judiciously. Pictures can be compelling, but they are also problematic. For one, images are heavy and can increase load time. Most major email clients, including Gmail, do not show images by default. If most of your message is contained within a picture, people will not see it unless they choose to display images. And emails with too many pictures are more likely to be caught by a spam filter. Keep images to 25 percent of the email or less.
Email is still one of the most effective marketing tools available. Sending to a loyal, targeted list helps build authority, keeps your firm top of mind and makes it easier for people to refer you to others who need legal help.
---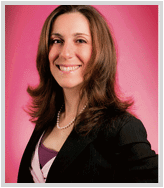 Kristen Friend holds two bachelors degrees from Indiana University and an associates degreee from the International Academy of Design. As Art Director for Custom Legal Marketing, her work has been awarded Webby Honorees, WebAwards, Davey Awards, Muse Awards, W3 Awards, and many others. She is also a contributor to Entrpreneur Magazine through the Entrepreneur Leadership Network.