Marketing is a reality for lawyers. It has become a necessary part of business development, which is important for maintaining and growing a solid client base and being prepared for challenges like recession or client loss. Finding a good marketing company can be arduous. The choice is considerable. Many professionals have been let down by a company they have hired, and most know a colleague who has been disappointed by a relationship gone sour or promises not kept.
Your marketing company must speak for your firm. It must be able to articulate your message to the right audience ethically and effectively. You deserve to work with a company that is actually looking out for your interests.
Here are some questions to explore when deciding who to hire, or when reassessing your relationship with your current company:
1. What is your level of experience, generally and with my type of practice?
Attorneys are familiar with the experience question. It is one of the first questions prospective clients will ask before hiring a lawyer, and it is one of the first questions lawyers should ask a marketing company as well.
This question is important in two ways. First, you should know how much experience your team has with marketing generally. Marketing is a process with many moving parts, and those parts change continuously. Anyone who has worked in the digital marketing space knows that strategies and tactics must adapt constantly as technology, algorithms and audience expectations change. Experience allows a company to be more flexible, expect change and act proactively to keep your firm's plan fresh.
Additionally, ask about experience with attorneys and your services specifically. Law firm marketing requires an understanding of ethical issues that are unique to the legal industry. Within the industry, the target audience can be very different from practice area to practice area, and marketers must understand how to appeal to these disparate groups while adhering to bar rules. Marketing a large, general practice firm is also very different from marketing a niche practice. Explore how this will be handled and whether the company has experience appealing to your target clients.
2. What is your communication style, and how do you build relationships with clients?
Communication styles vary widely from person to person. Some people prefer email to phone, or scheduled meetings to impromptu chats. How frequently to do want to receive emails? Calls? Updates? Establish up front what types of communication are most comfortable for you, and ask whether the marketing company can meet these expectations. Poor communication can quickly cause relationships to break down and projects to become stuck.
Ideally, project work will develop into a long-term relationship. How will the company handle ongoing cooperation? Will they continue to analyze your plan's performance and make recommendations? Will you hear from the company when strategies need to be re-evaluated, or will you have to contact them first?
3. Who will I be working with on my project?
Ask about the backgrounds of the people working on your project. You will want a team with a balance of skills that is an appropriate size — small enough to know you when you call and efficient enough to get the work done. Make sure you will have a team that fits with the way your firm does business.
4. How are you helping with both traffic and conversion?
The goal of marketing is both recognition and action. Building traffic to your website is only half the battle. A good marketing company should be able to articulate how it will encourage visitors to contact you once they find you. A lot goes in to building a site that encourages conversion, from design to specific call to action language. The site must be constantly tested to ensure it is still doing its job, and your marketing company should be on top of that.
5. Can your services scale should our needs change?
If you add a new practice area or scale back on an underperforming service, can your marketing company adapt? Once you have a relationship with a company, and that company has established a voice and brand for your firm, it should be able to adjust to changes within your firm. This helps ensure that your marketing strategy and brand story will stay consistent as your firm grows. It will also help you avoid the headache of hiring a new company as your needs evolve.
6. How do you address mobile design and marketing?
Mobile is a fact of life. In May, Google reported that mobile searches outnumbered desktop searches in the U.S. and nine other countries. And Google is now using mobile-friendliness as a ranking factor in mobile search results.
Mobile users have different needs than their desktop using counterparts, and your marketing should address this reality. Technically, the company should ensure your site is mobile friendly. How is this done? Does the company build separate mobile sites or use responsive design? In terms of search, the company should be able to market effectively to local customers who are more likely to use smartphones to search. What is the company's strategy for addressing this growing market?
7. What platforms do you use to track results, and do we have access to our tracking data?
Online marketing is nothing without tracking. Your plan should involve design, writing, website updates, posting to your blog, posting to social media platforms, link-building and outreach. You must be able to track how all these different parts are performing. And your marketing company should be willing to share that information. If you cannot get performance data, chances are the company is not really doing much to help you.
8. Do you use a proprietary content management system (CMS)?
Some companies build and maintain their own content management systems, while others use open source systems. Both have their advantages and disadvantages. Proprietary systems may offer security benefits, as they are less likely to be targeted than more widely used open source platforms. (Security is also dependent on the practices of the marketing company.) Since they are more common, open source systems often integrate more easily with other third-party software. There are also more plugins available to help add functionality to your site. If the company does use a proprietary CMS, ask how easily the site can be moved to another platform. Transitioning from a company's proprietary platform to a new company or to an open source platform can be an unexpected and unwanted hassle.
9. What is your online marketing strategy, and what do you do differently from your competitors?
Unethical search marketing companies try to convince clients that the process is an unfathomable form of magic. These companies may not offer detailed reporting and may be unwilling to discuss their mysterious process. The truth is that while search marketing takes research, planning and time, no voodoo is involved. Your marketing company should be able to clearly articulate what they do, how what they do affects search placement and how that will help your firm. They should also have a process for accountability and tracking and be open to sharing these measurements with you.
10. What is your process?
You should know what to expect for any type of project, and you should know that your marketing company can properly articulate their procedures. How do they handle idea generation? Are they willing to try new things and offer recommendations (even if they think you may disagree), or do they simply take orders from clients? What is the process for content creation and distribution? Ask how the firm handles research, writing, image production and scheduling. Your content must be original, useful and diverse; good marketing companies will have answers about how they will achieve these goals.
BONUS! 11. Do you have relationships with my competitors?
Most law firm marketing is local. The expense of competing nationally makes it impractical for all but the largest firms. Since you are competing for the same local traffic as other firms in your area, you should know how many of those firms your marketing company also works for. In essence, a company that manages 15 Seattle personal injury clients is competing against itself. Due to the limits of space in Google's results, some of those clients may never reach the first page. Ask how many other firms in your practice area your marketing company works for.
It is worth taking the extra time to thoroughly vet the company that will handle your firm's marketing. Asking the right questions helps make the process manageable.
---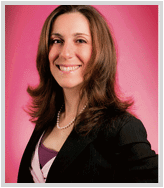 Kristen Friend holds two bachelors degrees from Indiana University and an associates degreee from the International Academy of Design. As Art Director for Custom Legal Marketing, her work has been awarded Webby Honorees, WebAwards, Davey Awards, Muse Awards, W3 Awards, and many others. She is also a contributor to Entrpreneur Magazine through the Entrepreneur Leadership Network.