This week, Mashable reported that selfie-related deaths are outpaceing shark attack deaths by 50 percent in 2015. The article comes on the heels of the death of a 66-year-old Japanese tourist, who fell down the stairs at the Taj Mahal while trying to take a selfie.
Falling is the most common cause of death while attempting a to take a selfie. Train-related accidents are the second most deadly.
To be fair, there are extremely few shark or selfie deaths each year. The total for both so far in 2015 is 20: eight shark deaths and 12 selfie incidents. But the obsession with selfies is causing trouble in some popular tourists spots, including Pamplona, where a man infamously tried to take a selfie while running with the bulls, and Colorado, where people can't seem to stay away from the bears.
Waterton Canyon in Denver is closed to the public indefinitely because too many people were trying to take selfeis with bears. Officials at the park decided the activity was not conducive to either the safety of the tourists or the well-being of the bears.
The selfie craze is driven in some measure by our ability to share everything we do instantly with the world. The internet in general and social media in particular can work to connect people in thought-provoking ways. Online activity can spawn movements that draw the attention of people in positions of authority or help raise funds for people in need.
In the midst of the good, however, there is the ego — the focus on self and the drive to portray an unrealistically perfect existence. This tendency toward navel gazing is how we jump the shark from selfie to marketing. While online and social media marketing can be avenues for relationship building, they are too often exploited only for broadcasting. This is a trap into which it is easy to fall. Profiles and websites that are used solely for shameless self-promotion will not be effective marketing tools.
What can your firm do to stay authentic?
How can you avoid the pitfalls of poor promotion? Try these three tips.
1. Know your brand voice. You firm's voice is the consistent articulation of its personality and values. Your voice is expressed through the language you use: are your words complex or simple? Your sentences long or short? Your tone formal or conversational? All of these choices should be deliberate.
The first step to establishing a brand voice is knowing to whom you are talking. Understanding your audience is critical. One of the best ways to uncover insights about your audience is to build client personas. Do this as though you are creating a real person. Where does this person work? What are his or her hobbies? What type of car might he or she drive? Move beyond basic demographics and think of personality traits.
One you have built a few personas, you can work on developing your voice. List a few words you would like people to use to describe your firm. Think of how you naturally interact with clients. Chances are, a firm's voice will be reflective of the voices of its attorneys.
You can also ask questions of your newly developed client personas. What do they want from your firm? How would you like them to feel when interacting with you?
2. Focus on benefits rather than features. The purchasing process is not rational, and many hiring decisions are based on feeling rather than logic. Yes, potential clients want to know that you have experience with their type of case. But what they are purchasing is the feeling that your experience will relieve their stress or make their lives tangibly better in some way.
When you focus on benefits, you tap in to this feeling. For example, a feature of Cheerios cereal is whole grains. The benefit, illustrated beautifully in their television ads, is good health and the ability to spend more time with loved ones. That is what sells the product.
For a family law attorney, a feature might be years working as a certified mediator. The benefit is the ability to bring people together in mutual agreement, which will help the client move on with his or her life more quickly.
For another family law attorney, a feature might be years of experience as a litigator. The benefit here could be that the attorney is a tough fighter who can win against a combative opposing party. For any practice area, understanding what your clients want will help you create language that shows how you provide value.
3. Interact genuinely. You know the person at networking events no one wants to talk to — the one just pushing business cards and being inattentive to most of what others say? Don't be that person online. Interact with other users in the same way you would if they were standing in front of you. Reply to comments. Appreciate and share the work of others when they deserve recognition. Publish items you think will be of interest to others.
In short, act human. Show empathy. While the medium is different, the basic emotions behind person-to-person interactions have not changed. No one wants to hire an entirely self-absorbed lawyer. Focusing only on yourself and failing to notice the people and environment around you puts you in dangerous territory.
---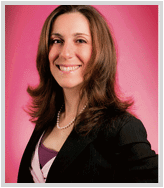 Kristen Friend holds two bachelors degrees from Indiana University and an associates degreee from the International Academy of Design. As Art Director for Custom Legal Marketing, her work has been awarded Webby Honorees, WebAwards, Davey Awards, Muse Awards, W3 Awards, and many others. She is also a contributor to Entrpreneur Magazine through the Entrepreneur Leadership Network.