The internet is saturated with content. And companies show no signs of slowing production. According to WordPress.com, over 76 million blog posts and 9 million web pages were published in July. And this data is only from sites hosted on WordPress.com. The task of breaking through the noise is only getting more daunting.
With all this content congestion, however, content marketing can still work. It takes effort and persistence, but it is possible to use the power of content to boost SEO, authority and, most importantly, leads — if your firm is smart about it.
Forget these five content myths to put your marketing budget to maximum use.
1. People don't want to read
While it is true that consumers, and people generally, have short attention spans, it is also true that visitors are willing to spend time with a piece of content they find interesting. People are willing to read content if it does not sound like a sales pitch.
According to a Pew study, people spend an average of 123 seconds reading news articles that are over 1000 words long — on their cell phones. In fact, organizations that have studied desktop and cell phone reading times find little difference between the time visitors are willing to spend reading an article on a desktop vs that spent on a phone. UX Matters found that the average time spend reading an article ranges from slightly over a minute (1:17) for news and information to slightly over 2 minutes (2:15) for media content and entertainment. The same UX Matters study showed that 80 percent of readers scroll to the end of the page. Desktop users read an average of 66 percent of an article while smartphone users read an average of 71 percent.
Admittedly, between one and two minutes is not a lot of time. And lawyers are not usually going to be writing breaking news articles. But those numbers, coupled with scroll depth and reading length statistics, show that people are willing to give your content a chance. They will read, and even scroll to the end of the page, to scan for useful information.
2. You should write every day
Much content marketing advice focuses on boosting production and making recommendations for how often, and on what platforms, you should be publishing. This focus on production leads people to believe, falsely, that if you write it, visitors will rush to your website to read it.
More content does not necessarily equate to more reach or more readership. The idea that firms should publish as much content as possible is a holdover from old SEO practices that may have worked many Google algorithm updates ago. While some large companies can take advantage of content saturation, it is generally a losing strategy.
Your firm will get more benefit from one or two high-performing blog entries than from 1000 entries that no one reads. Do not push yourself to write every day, or even every week, out of some sense that you must always be publishing. Plan your content carefully, and spend your time creating fewer pieces of content that are designed for the benefit of your readers.
3. You should keep everything you have ever written
If you should be focused on creating fewer pieces of high-quality content, if follows that not all content is worth having around. This may be difficult to swallow, but not all content on your website is valuable. In fact, some content might be actively working against your SEO efforts.
Google's Panda update hit a lot of sites with thin and spammy content pretty hard. Most adapted after the updated and started paying attention to quality. But not all of that old content was reworked or deleted.
More importantly, some content, no matter how well thought out or relevant at one time, just does not perform well. If you have been creating content for any measurable period of time, you likely have some archived content that no one reads and even some that is a little embarrassing. Maybe it is obsolete, or maybe it pushes advice that is clearly no longer appropriate. It's like an old photo album — yes you did wear that outfit, but that doesn't mean you still should.
How can you tell if content needs to be updated or removed?
An SEO audit and review of Google Analytics can show you which posts receive no readership. Look at your analytics to check for blog posts that have received zero organic visits over the last 90 days. Posts with no visits are probably outdated or low-quality. These can be be removed, redirected or rewritten.
An audit can also reveal where you have content that is no longer accurate, as well as pages with repetitive content.
If a post can be updated to become relevant or accurate, update it. If it can be improved upon to add content that is helpful to your potential clients, improve it. After you make the requisite changes to the post, change the publish date.
If a post receives no readers and has no inbound links, and it cannot be improved without being rewritten, then remove the post and redirect the link.
4. Everything can be automated
Many marketing tasks can already be automated, such as email drip campaigns, lead nurturing, social media posting and autoresponders. This list will continue to grow.
Automation is just the beginning. Artificial intelligence will change the way many, if not most, people do business. True AI, that which can learn and adapt its behavior based on data, can increase efficiencies for a host of industries.
Not surprisingly, AI is hot in the content marketing industry. Technologies exist to help predict, for example, what types of social media posts will produce optimum engagement and what topics will perform well on a certain blog. And machines can write. Gartner predicts that by 2018, machines will write 20 percent of all business content. They are already writing news content; the Heliograf software has been creating stories for the Washington Post for at least a year. Will humans need to do anything?
The short answer is yes. Technology can drive topics and posting habits; automation can take care of repetitive marketing tasks that sap the valuable time of associates and staff. But at least for now, machines cannot write content that connects with people quite as well as a human can.
One experiment found that machines can produce content that scores as well as, if not better than, humans on traits like accuracy and informativeness. Machines can also produce content readers cannot distinguish from content written by humans.
However, the research showed that humans outperformed machines in two critical areas: less boring and more pleasant to read. These are the traits that make content click.
Automate tasks where you can, and put your effort into creating content that makes real connections with prospective clients.
5. All content should be long-form
Long-form content can perform very well for law firms. The law provides ample opportunities to write in-depth pieces that explore complex topics. And your firm should devote effort to producing this type of content.
However, not all topics lend themselves to this format. And while longer content tends to get a lot of likes and shares, shorter content, done well, can achieve the same prominence.
When you plan your content, try to include variety: some long-form pages, some short posts, some FAQs and maybe even some video. Visitors will come to your pages who are in various stages of the hiring process, and you want to greet them with content that answers the right question in the right way at the right time. Long-form content by itself cannot achieve this goal.
---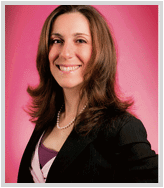 Kristen Friend holds two bachelors degrees from Indiana University and an associates degreee from the International Academy of Design. As Art Director for Custom Legal Marketing, her work has been awarded Webby Honorees, WebAwards, Davey Awards, Muse Awards, W3 Awards, and many others. She is also a contributor to Entrpreneur Magazine through the Entrepreneur Leadership Network.