Google is on a mission to simplify the search results page after spending several years cramming it with a bunch of rich snippets like FAQs, Videos, and How-Tos. But now, they're consolidating search results into their Generative AI box at the top of the page, which is making some (but not all) Schema markups obsolete.
What did FAQ Schema do?
The type of FAQ rich snippets that Google has now dropped on both mobile and desktop results are the dropdowns that would appear under your law firm's website. As law firm SEO specialists, we loved this feature because it expanded our clients' footprint.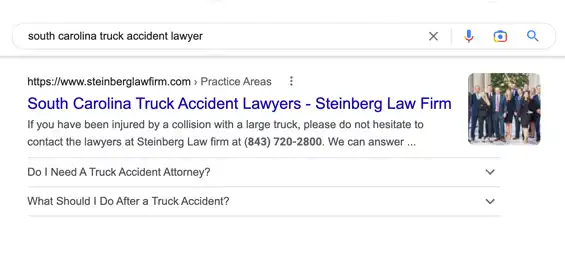 By showcasing some of the FAQs from the page, it let the user learn a little more about the firm's knowledge before clicking on the site. We saw a minor improvement of click-through rates on listings that had the FAQ dropdowns.
What did HowTo Schema do?
HowTo Schema allowed you to markup your content with a step-by-step guide which would be turned into a carousel that users could scroll through directly from the search results page, as demonstrated with the example below that used to be on Google's developer documentation.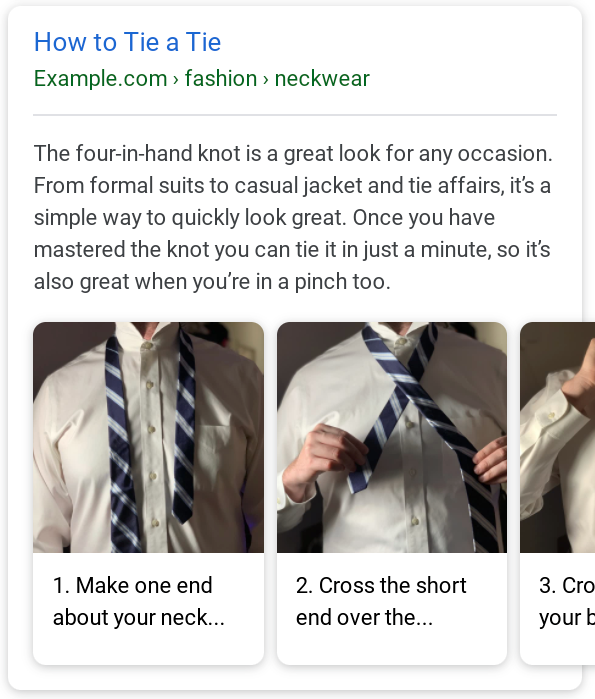 As a law firm marketing company, we had a much lower success rate with earning HowTo rich snippets for our clients, whereas we had a lot of success earning FAQ snippets. Losing the HowTo feature is probably not going to affect your law firm.
What about featured snippets?
Google's decision to not support the FAQ rich snippets primarily affects the dropdown list of FAQs that appeared under your law firm's website in search. In the video we just released about the FAQ schema and HowTo schema getting canceled, I talk about how Generative AI in search is likely the reason Google is dropping support of the FAQ rich snippets.
Featured snippets are not affected, and the websites that we're seeing being featured in generative AI sources and featured snippets are often blog pages that don't have the FAQ schema identifying the Q&As for Google. So Google has figured out how to identify Q&As on their own. They will continue to use them, but you don't have to configure schema markups to identify questions and answers within your content.
---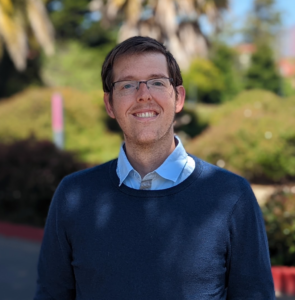 Jason Bland is a Co-Founder of Custom Legal Marketing. He focuses on strategies for law firms in highly competitive markets. He's a contributor on Forbes.com, is a member of the Forbes Agency Council, Young Entrepreneurs Council, and has been quoted in Inc. Magazine, Business Journals, Above the Law, and many other publications.