Google's Matt Cutts indicated last fall that Google would be reducing the rate at which authorship appears in search results in an effort to combat spam. In his keynote address at Pubcon Las Vegas, Cutts said that eliminating roughly 15 percent of the lower-quality authors could significantly increase the number of high-quality authors who are able to appear in results.
Until December's update, Google displayed all authorship information in results whenever it was available. If you linked your site to your Google+ profile and confirmed your identification with Google, then your name, picture and Circles information would be displayed in results next to articles you authored. Since the update, Google is examining the quality and context of your article in addition to authorship markup to determine whether to display photo or author information. Google's goal, according to Cutts, is to display authorship for only the most relevant articles and clear results of spam and fake profiles.
Writers are seeing their authorship rates drop by approximately 20 percent, in line with Google's estimates. Since results with a photo and author data are more likely to receive click-throughs, it is still in your best interest to have your information displayed. What can you do to keep abreast of these changes?
1. Grow your circles. One factor that appears to help determine who will see your authorship information is whether or not the searcher has you in his or her Circles. When searching, you are more likely to see a picture next to an article written by an author who is in your Circles. Network on and offline and add colleagues and new contacts to relevant Circles. Doing so may encourage them to reciprocate.
Interestingly, the number of Circles you are in does not seem to affect how often your name or picture will appear in results. Being in the searcher's Circles is key.
2. Produce relevant content. Focus on writing content that is directly related to your practice area(s). Context matters, and if you are producing articles with topics that differ greatly from each other – or that do not seem applicable to your practice – search engines may judge your articles to be less important to readers.
3. Pay attention to quality and quantity. Produce content regularly, but make sure that what you write is truly useful to your readers. Push keywords to the back of your mind and focus on writing articles that inform and offer a unique perspective. The less your content has in common with that of your competitors, the more likely it is to appear in search results. Google filters similar results, so making an effort to stand out through superior, distinct content is critical you your marketing efforts.
4. Continue using authorship markup. Google recommends that you keep using authorship markup. Create a Google+ profile and link your profile to your website. Verify to Google that you are the account owner (Google uses email confirmation). When applicable, use rel=author markup. If you are not familiar with HTML markup, check with your marketing company to ensure you are implementing authorship properly.
5. Fully fill out your Google+ profile. Activity on Google+ appears to be affecting search results. If an article receives a high number of +1's, Google is using that social signal as one of its ranking factors. Upload a high-quality head shot. Confirm all your information is accurate and that the name you use is consistent in bylines and on your Google+ profile. Be sure to add +1 buttons to all of your articles and encourage others to follow you or add you to their Circles.
6. Contribute only to reputable sites. If you are guest blogging, pay attention to the quality of the sites to which you are contributing. Google is looking at both article quality and site quality when determining whether to display authorship information. The reputation of the site on which you are posting is influencing your integrity as an author. You may write an interesting, topical article, but if it appears on a less reputable site, it may not rank highly. Protect your own reputation by associating only with trustworthy sites.
---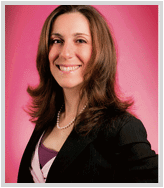 Kristen Friend holds two bachelors degrees from Indiana University and an associates degreee from the International Academy of Design. As Art Director for Custom Legal Marketing, her work has been awarded Webby Honorees, WebAwards, Davey Awards, Muse Awards, W3 Awards, and many others. She is also a contributor to Entrpreneur Magazine through the Entrepreneur Leadership Network.