After months of beta testing, Twitter officially rolled out its Tailored Audiences product for advertisers in early December. The social network is now using ad partners to share data about how Twitter users behave on third-party websites.
Tailored Audiences is a retargeting program that allows a business to show a promoted Tweet to users who have already expressed an interest in its brand. For example, your firm may wish to target individuals who have recently visited your automobile accidents page with an offer of a free consultation. You could set the parameters for your promoted Tweet as users within your geographic region who have visited the accidents page within the past two weeks. You share browser data (cookie ID) with Twitter through their ad partners, and the network will locate Twitter users in your area that match your criteria, then place your ad within the relevant users' Tweet streams.
According to Twitter, the program showed promise during early testing. Beta user HubSpot reportedly saw a 45 percent increase in engagement rates when using Tailored Audience campaigns, compared to historic averages. Delta Airlines also expressed approval for the level of data precision and marketing opportunities.
In January, Twitter introduced new features to Tailored Audiences, giving businesses even more control over the specific users they choose to target. The product now includes the following options:
CRM Audiences: CRM audiences allows businesses to create audiences from email contacts. Import email lists from your own customer relationship management (CRM) software or from lists shared with ad partners. Your firm, for example, may want to send a specific message to clients who have used a particular service, like setting up a special needs trust, but not to those who have come to you for probate litigation. With CRM audiences, you can build service-specific email lists and market with extreme precision.
Twitter ID Audiences: If you would like to reach Twitter users with whom you do not already have a professional relationship, use Twitter IDs or usernames to build targeted audiences. Research past posts or biographical information to create a subset of Twitter users who are most likely to be interested in your services.
Exclusion Targeting: In some cases, it may be appropriate to advertise to only a certain segment of an audience. Your firm may be running two campaigns simultaneously and wish to exclude overlapping users from each campaign. One set of excluded users would see only the first campaign, while the other would see only the second.
Using Tailored Audiences may prove tempting to attorneys who are skeptical about social media's ability to deliver leads. While social marketing is important to help grow your audience and build brand authority, the number of direct referrals attorneys receive from social media is relatively low. That is, unfortunately, the nature of social media. Retargeting provides the ability to push a specific message to users who are most likely to hire you.
It is a good idea to diversify your pay-per-click strategy as additional advertising opportunities become available. Everyone is inundated with marketing messages, and reaching high-value prospects is difficult. Additionally, people are using tools and apps – not just search engines – to find information, and your firm must prepare for that reality. Alternative pay-per-click solutions may be less expensive as relative newcomers attempt to compete with Google AdWords. You may find a product like Twitter tailored audiences or Facebook Boost provides more reach for the investment.
---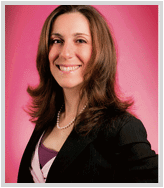 Kristen Friend holds two bachelors degrees from Indiana University and an associates degreee from the International Academy of Design. As Art Director for Custom Legal Marketing, her work has been awarded Webby Honorees, WebAwards, Davey Awards, Muse Awards, W3 Awards, and many others. She is also a contributor to Entrpreneur Magazine through the Entrepreneur Leadership Network.