Humans are visual creatures; our experiences are heightened and our actions are often driven by our interpretation of the things we see. The right visuals create memories and instill trust in ways that words simply cannot.
Every choice that is made during the design process should support the overall goals of your website, and quality photography enhances the professionalism and effectiveness of the site. Since photography is such an important element, it should be truly unique. Here are some reasons attorneys should be encouraged to put more emphasis on photography and hire a professional to get just the right shots.
Why is photography important?
Images offer prospective clients insight into future interactions with your firm. The photography you choose to showcase on your website should represent both the culture of your firm and the experience clients can expect when working with you. Visuals are are one of the only ways visitors have to understand something with which they do not yet have a personal association. Poor quality or generic pictures do nothing to help enhance their understanding of your firm. People in search of legal services want to know who will be helping them. Providing custom photography takes users beyond typical (and forgettable) law firm imagery and offers them a miniature glimpse into who you are and how they will experience your services.
Pictures create visual balance with text. Reading a lot of text on a screen can be difficult on the eyes, and pages that break content up into small, digestible pieces are more likely to hold visitors' interest. Both photography and white space help add to the clarity of a page by allowing the eyes relax. Photography also interrupts the monotony of long pages, giving visitors a chance to find the content most relevant to their needs.
Graphics add focus to your copy. Custom photography helps distill paragraphs full of text into the one thing that you really want to tell your clients. Website visitors have notoriously short attention spans and rarely read a page from start to finish. Instead, they scan content to see what grabs their attention. For the sake of conversion, you want visitors' attention to be drawn to the actions you most want them to take. Pairing the right picture with a call to action can help focus scattered energy and convince visitors to act.
Pictures help give visitors context. Photography can set the mood by providing context for an otherwise text-heavy page. Providing context helps both visitors and the search engines that crawl your site, assessing the quality and relevance of your content.
Why use custom photography?
To produce photography that is yours alone. When you hire a professional photographer, you do not have to try to fit someone else's vision into your concept. Even the most expensive stock pictures are by definition someone else's take on the idea you are trying to convey. A professional photographer can take the time to understand how the images will be used and what message you most want to communicate to your visitors.
To substitute the perfect image for the one that "could" work. When designers use stock photography, they often spend hours searching for that perfect image and almost never find it. Usually, they choose something that can be made to work for the concept but may not be ideal. This process can waste a lot of time and rarely turns up a true hidden gem.
In addition to the frustration of trying to make imperfect images work, stock can raise ethical concerns. Some state bars prohibit the use of models representing attorneys and require a review of attorney websites. Using custom photography eliminates this ethical gray area and produces a better product.
To stand out. People get tired of seeing the same old photography on every website. Stock has become so ubiquitous that someone searching for an attorney may easily see the same picture on more than one firm's site — which is an instant turn off. Standing apart from your competition in a meaningful and memorable way is one way to increase conversion, and stock photography has a limited ability to make a unique statement. Custom photography, however, is an effective method of achieving a high level of distinction for your firm.
To connect with visitors. People in need of legal help are often experiencing stress and need reassurance that they can trust your attorneys to help them. When they see the same customer service representative on your site — smiling and wearing a headset — that they have seen on shopping sites Internet-wide, they may begin to roll their eyes. Visitors do not believe that is the representative with whom they will be speaking any more than they believe the perfectly diverse row of people standing in a large, glass-filled office is really your team of attorneys. Visitors are likely to skip over pictures they know to be stock but will stop and pay attention when they know they are looking at real attorneys.
Using the same type of image as your competition does not respect the needs of your prospective clients. People want to like and feel a connection with the service providers they hire. They need to trust that you can help them. Showing them the real people who will be handling their case goes farther toward establishing that trust than a picture of an empty courtroom ever can.
Photography sets the scene for your future relationship with clients. Custom photography sets just the scene you want.
---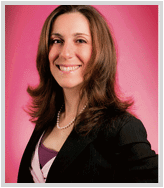 Kristen Friend holds two bachelors degrees from Indiana University and an associates degreee from the International Academy of Design. As Art Director for Custom Legal Marketing, her work has been awarded Webby Honorees, WebAwards, Davey Awards, Muse Awards, W3 Awards, and many others. She is also a contributor to Entrpreneur Magazine through the Entrepreneur Leadership Network.