Google began testing promoted video ads within its search results in late August, according to industry insiders. For now, Google is declining to comment about details, such as when video ads may come fully online and how they would be formatted within the page. However, the incorporation of video ads into Google's suite of services is a natural progression as search continues to evolve away from plain text links and toward a more immersive multimedia experience.
Google's move is unsurprising given the intense competition for online advertising dollars. Bing and Yahoo are already displaying video ads in search results, and Facebook, Google's largest competitor in terms of ad revenues, already allows autoplay videos in its News Feeds and recently added video support for its Audience Network. Twitter introduced autoplay ads, gifs and Vine videos into users' timelines in June of this year. Facebook has offered autoplay ads since March of 2014.
Exploding popularity
According to a Cisco Visual Networking Index forecast, video traffic will constitute over 50 percent of all internet traffic by 2016, and video production will consume one-third of all online advertising spending by 2019. Marketers agree that video is a cost-effective way to deliver a message to an audience; 72 percent of agencies say online video ads are as effective or more effective than television ads. People consume billions of hours of video a year, and they consume it across all devices — smartphones, tablets, desktops and even TVs.
Video ads for attorneys
Online video ads have the potential to increase brand awareness and engagement at a considerably lower cost than other mediums. In an era of continuously dropping attention spans, video content helps firms keep users engaged. Video holds people's attention at a higher rate than text or pictures, and content that is supported by video is more likely to generate conversions.
They key, of course, is creating material that people actually want to watch. Ads must be carefully crafted with both platform and audience in mind. Here are some tips for creating effective video ads.
1. For in-feed ads, remember the three second rule. If you are producing ads for use in social media feeds, you have mere seconds to convince the user to stop scrolling and start watching. Whatever your opening pitch is, it has to be great. Facebook ads, for example, start autoplaying when they enter the user's screen and stop when the user scrolls past them. In terms of measurement (and potential cost), Facebook considers a "video view" to be any view of three seconds or longer.
2. Focus on strong visuals. Video advertising operates in a realm of silence unless the user chooses otherwise. Both Facebook and Twitter autoplay ads run silently in the feed until clicked. Bing displays a thumbnail with a play symbol in its results, so the video will not expand to play unless clicked. Because you cannot use sound to grab a user's attention (this practice is frowned upon generally), your visuals must pop. Video ads must tell a story, and that story must be discernible even without sound.
3. Vary video lengths and delivery methods. Videos may be served in a variety of manners, including in-feed, pre-roll (before the start of another video), in-text and in-banner. Each of these methods has its advantages and disadvantages, and a good ad strategy will incorporate more than one type of placement.
In-banner ads that expand automatically and in-feed ads are not user-initiated. They will by default receive more views since the user does not have a choice. However, they must also convey an appealing message quickly. An ad length of 10 to 15 seconds is most effective for these placements.
User-initiated placements, for which someone must click on the ad to play it, generally receive fewer views but are more likely to convert or lead to some action on the part of the user. A length of 15 to 30 seconds is most effective for this type of placement.
According to an Interactive Advertising Bureau (IAB) report, video ads effectively increase brand awareness at all lengths. However, if the goal of the campaign is to prompt some type of action, 15 seconds is the optimal length.
4. Prioritize the story. Video ads cannot explicitly focus on selling. They cannot follow the format attorney ads are typically known for. By the time you have said, "Hi, my name is..." the visitor will likely have moved on. Your ad is not going to be on network TV or radio where people expect interruptions. It will be in a mobile, social, scrolling world where people are interested in entertainment and authenticity, not a standard script.
5. Pay attention to production value. You do not have to spend big on video ads, but you do need to remember some production basics. Take time to set up lighting and choose a setting that is comfortable and appropriate. Declutter your space and select colors for clothing and background purposefully. If you are not comfortable producing the video yourself, it is worth bringing in a videographer to oversee the filming.
Forget most of what you know about broadcast when creating online video ads. Be flexible, and don't be afraid to try different video scripts. Test to see which perform best. Video can be a reliable way to increase exposure, as long as you stay true to your audience.
---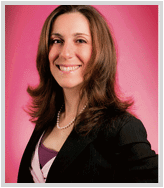 Kristen Friend holds two bachelors degrees from Indiana University and an associates degreee from the International Academy of Design. As Art Director for Custom Legal Marketing, her work has been awarded Webby Honorees, WebAwards, Davey Awards, Muse Awards, W3 Awards, and many others. She is also a contributor to Entrpreneur Magazine through the Entrepreneur Leadership Network.