Creating a website with a solid conversion rate is a balance between listening to what visitors say they want and gently nudging them toward what you want them to do. Your website should be designed with an understanding of your target audience and the expectations of your various client personas. And your site should answer the questions visitors are most likely to ask, while giving them reasons to contact you.
Websites that convert well share some characteristics in terms of design, language and page elements. Below are six things high-performing websites have in common.
1. They give a clear value proposition.
Your firm's value proposition is more than a statement. Like your brand, which is the totality of the experiences people have with your firm, a value proposition presents the whole combination of reasons people should do business with you. When you understand your value proposition more conceptually as an idea about why people should hire you, it becomes easier to describe your firm in terms of benefits rather than features.
Many firms fall into the trap of the list. Firms describe themselves and promote their services by detailing a series of features, which sounds something like, "We are a personal injury firm that represents victims of car accidents, bus accidents, slip and fall accidents and medical negligence. Our attorneys have graduated from top law schools and earned multiple honors..." and so on. Item after item.
This type of language positions a firm as a commodity. Prospective clients can easily line that firm up against other personal injury firms search engine optimizing in your region (that are likely saying the same things) and judge everyone to be the same. There is no recognizable reason to pick one firm over another.
Instead, focus on benefits and outcomes. Concisely tell visitors why your services and your experience help them. Replace lists with statements like:
Our team of intellectual property attorneys ensures companies can secure their brands and safeguard their revenues. We use our 30 years of combined experience to protect your products and your ideas and support your continued growth.

Our litigation team includes several seasoned professionals who have worked within the courts and understand how to craft winning arguments. We have earned awards in excess of $10 million, including a $22 million jury verdict, in vigorous representation for our clients.
In just a couple of sentences you have told visitors how they benefit and given them a clear distinction between your firm and other list-oriented marketers. Whenever you can, support your value proposition with results and case studies that show how you have helped real people.
2. They test. And test, and test.
Small changes in language, color, placement and size of page elements can make a surprising difference in conversion rates. Test your buttons, test your headlines, test your colors and test your link placements. Big shifts in behavior may result from simple adjustments.
Example: Test the order of navigation links.
If you want to direct clients to specific pages on your site, test different methods for listing items in the site's main navigation.
Case Study: REVOLVE
The online designer clothing retailer, REVOLVE, wanted to increase sales by directing buyers to a "Hot List" of popular items. Originally the hot list link, while highlighted in the menu with a different color, sat on the far right side of the page. Moving the link to the beginning of the desktop navigation bar increased engagement with the page by 20 percent.
Example: Test call to action button language.
Attorneys commonly use phrases like "Talk to an Attorney," "Get Help Now," and "Start Your Consultation" to prompt visitors to fill out a contact form. If your site is receiving a lot of visitors but not a lot of form submissions, try adjusting this language. For example, some studies show that users are turned off by words like "help," therefore more straightforward language like "Talk to an Attorney" may be more effective.
Case Study: Fab.com
Ecommerce site Fab.com wanted to see if it could prompt more purchases by changing its shopping cart button. Originally, the link was just a picture of a shopping cart with a plus icon. Changing the button to say "Add to Cart" increased clicks by 49 percent.
You can track user behavior by studying heatmaps, scrollmaps and actual video of people interacting with your site. These are valuable tools that show you which elements of your website are resonating with visitors and where people don't take the actions you would like them to.
3. They reduce choices and user effort.
Friction reduces motion. Online, friction is something that stops visitors from completing a task or that makes a task more difficult. Friction may be caused by a form that is too long or contact information that is difficult to find. In both of these cases, the visitor wants to contact a firm but is stopped by unnecessary tension.
Minimize friction by prioritizing user behavior. Choose a primary call to action and highlight it. Pare main navigation choices down to only the most important. Consider removing items like sidebars, social feeds and links to recent blog posts from landing pages. Keep secondary and tertiary links neatly tucked away in a footer.
One of the basic principles of gestalt theory is the law of simplicity. The human mind craves simplicity because it is safe, and it reduces stress. A simple website design is reassuring because it fits into this basic understanding of human psychology.
Study after study has shown that when confronted with more choices, people actually tend to make fewer decisions. Not only are people less able to make a decision when given more options, but they are also more likely to experience buyers' remorse if they do make a decision. Neither of these things is good for your firm.
Prospective clients may need to take several steps before your firm can represent them, including filling out intake documents and providing information about their case. However, the first step — and only step that matters — is that they contact you. Do not make them do all the work up front on your site. Make the user's job easy; turning website leads into clients is your firm's responsibility.
5. They offer social proof.
People who are hiring a service provider — especially an attorney — are highly influenced by the experiences others have had. Your website should showcase client testimonials and reviews. If possible, record video testimonials, which allow visitors to connect with your firm on a basic, emotional level.
Case studies and results are also important. If you are a special needs planning attorney, tell visitors how you improve the lives of children and families. If you specialize in litigation, provide examples of jury awards. Simply telling visitors that you perform certain services does not help build the trust that case studies and testimonials can generate.
6. They are human.
Some attorneys hesitate to add personality to their websites for fear that it will make them seem unprofessional. Strangely, this is a practice that seems to apply only online. When you meet with clients in your office, you do not speak legalese — you connect as people. Your website should do the same.
Language
This is not to say that you should use colloquialisms and informal language, just that you should write as though you are taking to another human, not a law review. On your firm's about page, explain your history, philosophy and firm culture. Beef up bio pages with information about why you entered law and where your passions lie. People want to know who they will be working with in a more substantial way than a bulleted list of resume points can provide.
Photography
Stock is great for blogs, but not for your primary pages. Pictures of your attorneys and staff belong on landing, practice area and about pages. Visually, pages that contain pictures of people tend to grab and hold visitors' attention longer than those that do not. And, visitors find pictures of the actual people with whom they will be working to be the most engaging.
Building a website that converts is an ongoing process that begins with research and design and continues with testing, tweaking and continually adding up-to-date, quality content. With attention and care, your website can be a showcase that acts as a valuable sales tool for your firm.
---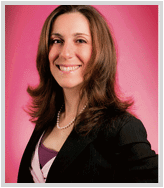 Kristen Friend holds two bachelors degrees from Indiana University and an associates degreee from the International Academy of Design. As Art Director for Custom Legal Marketing, her work has been awarded Webby Honorees, WebAwards, Davey Awards, Muse Awards, W3 Awards, and many others. She is also a contributor to Entrpreneur Magazine through the Entrepreneur Leadership Network.