Lawyers must communicate with a diverse array of people in order to run a successful practice. Each audience, from judges to colleagues to prospective clients, has a different perspective, and attorneys must tailor their language accordingly when speaking to these different groups.
Marketing language is often more casual and conversational than other types of speech attorneys may use. Marketing language should build trust and create connections, a task that is difficult to manage through jargon and formality.
In addition to being relatable, the language a firm uses to build its brand must make a clear distinction between that firm and its competition. A firm should not be able to transplant its messaging into any other law firm's website or advertisements. Marketing language should make a narrow statement about why a firm is exceptional and uniquely positioned to help clients, and it should belong to one firm and one firm only.
Broad statements undermine your marketing and dilute your message. Generalities obscure true meaning. Law firms are among the many professionals and businesses that are vying for visibility in a saturated market full of increasingly fatigued consumers.
According to Psychology Today, consumer anxiety and fatigue affect how people make purchasing decisions. When people are tired or stressed, their sensory experiences become more pronounced, and they are more easily distracted. They have diminished mental resources and are more likely to become frustrated and lose interest in a business or purchasing decision.
A crowded market and exhausted consumers are tough obstacles to overcome. And the challenge becomes more difficult if you are not setting your firm apart. Here are five legal marketing buzzwords and phrases that your firm should avoid.
Boutique
Boutique firms can have a marketing advantage over their larger counterparts, since they focus on a specific, niche area of the law. It is easier to differentiate your firm from others, particularly large, general practice firms, when you can highlight your unique areas of legal proficiency.
Smaller firms should take advantage of their size, agility and in-depth knowledge when attempting to win clients from big firms with large budgets. They should demonstrate how clients can benefit from their attorneys' distinct and comprehensive understanding of the firm's service set.
The key concept here is demonstrate. Simply using the term boutique actually makes your firm less distinct. It is ubiquitous among small to mid-sized firms; everyone is "boutique." And when everyone is saying it, no one stands out. Your job is to make people understand how your focus helps them, and that requires more than a buzzword.
Full-service
Using the term full-service has the same homogenizing effect as it's opposite, boutique. Even if your firm does practice in a broad variety of areas, touting yourselves as full-service may not be the best tactic. People are not usually inspired by cries of, "We do a little bit of everything!"
Your firm's breadth and depth may be a selling point. Even if it is, forget using the term full-service to make your case to potential clients. Like boutique firms, general practice firms must uncover their distinct selling propositions. Large firms may consider creating individualized campaigns for different industries, rather than trying to appeal to all industries in the same way. They may break their audience down into different personas and speak directly to these groups through content and advertising. Each of these strategies helps to clarify why a firm is clearly the best choice for a certain audience.
Experience. Results. Word.
Many law firms use a combination of two or three single, non-descriptive words as a slogan. These slogans most commonly include words like: experience, focus, results, solutions, service, compassion or creativity. Scramble those words up into any combination, and chances are several firms are already using that string as a tagline. Try it. Then Google it. See what comes up.
These words in and of themselves represent positive concepts. They are just overused. Research shows, for example, that prospective clients are very interested in learning about an attorney's experience before making a hiring decision. In fact, people list experience as one of the most important decision-making factors when searching for a lawyer.
If your firm has experience, it should be able to provide examples. Posting case studies, results or representative transactions on your website reassures prospective clients that you have handled matters similar to theirs. Showing instead of telling helps build trust, which is a motivator. People make decisions predominantly based on emotion (gut feeling), not logic. Reading the word "experience" simply does not tap into that portion of an individual's mind in the same way that reading about and empathizing with the experiences of others does.
Client-focused
Attorneys have acquired a reputation for being cold and insensitive. Researchers at Princeton actually performed a study that showed attorneys to be some of the least-trusted professionals.
It makes sense that attorneys would try to combat this reputation by talking about listening to and understanding client needs. That is a positive selling point. Attorneys who take a real interest in clients likely provide better service. However, this is again a case where you must show rather than tell.
Try to provide anecdotes highlighting times you went above and beyond, exceeding client expectations. Post relevant testimonials. Personalize your attorney bio by including details about why you got into law and why you enjoy helping clients. Such narratives are more effective than one overused headline.
Dedicated to success
A dedication to providing good service and working on behalf of your clients' interests is a baseline. That is simply your job, and it should not make it into marketing parlance. The scenario in which a client is trying to decide between Law Firm A and Law Firm B thinks, "Well, Law Firm A is at least going to make an effort to win my case, Law Firm B doesn't claim it will try..." has simply never happened.
Of course you are dedicated to success, educated and hard-working. The way you relay that information to prospective clients matters. They need to know why you are different. And they need to know how that distinction will serve them.
---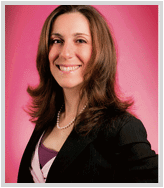 Kristen Friend holds two bachelors degrees from Indiana University and an associates degreee from the International Academy of Design. As Art Director for Custom Legal Marketing, her work has been awarded Webby Honorees, WebAwards, Davey Awards, Muse Awards, W3 Awards, and many others. She is also a contributor to Entrpreneur Magazine through the Entrepreneur Leadership Network.