Google announced several changes to AdWords last week, targeted for mobile campaigns. The updates further demonstrate Google's position that we live in a mobile-first world, and website owners must adapt. Here is a brief overview, along with some steps your firm can take to plan a mobile advertising strategy that fits your goals and reaches your prospective clients successfully.
Expanded text ads
Expanded text ads will allow businesses to reveal more information about what is being advertised before users click. This will be especially helpful for attorneys, who are selling a more nuanced service than many product-based retailers. The new ads include longer, 30-character headlines and an 80-character description. Google outlines the changes in the chart below.
Expanded text ads will be available later this year. Photo courtesy Google.
Mobile base bids
In AdWords currently, desktops and tablets are tied together in one base bid. There is no way to place a bid on a mobile device — tablet or smartphone — and then adjust that base bid for other devices. AdWords is desktop first.
That will be changing, according to Google, in the coming months. AdWords is being "redesigned from the ground up" so that marketers can more effectively target traffic across all devices. You will be able to set a mobile base bid and individual bid modifications for each device type. If most of your traffic comes from smartphones, you can set that as your base and adjust for traffic on other devices accordingly. Likewise, if you still see the most traffic from desktop users, you can set that as your base and adjust additional bids according to your mobile usage statistics.
Overall, the process will be more flexible and allow individual firms to target campaigns to their audiences, cross-device.
Promoted pins on Maps
When you search for a local business on desktop or mobile, Google displays the first three listings with a map and pins for each business result. If you click on the map, you can zoom and reposition to see pins for results within your chosen geographic area.
Google will now start displaying pins for businesses advertising on its network in addition to organic results. Representatives for Google say that it will use known searcher interests and behaviors "in a privacy-sensitive way" to determine which ads will be displayed in the map. Promoted pins will be purple to distinguish them from organic listings.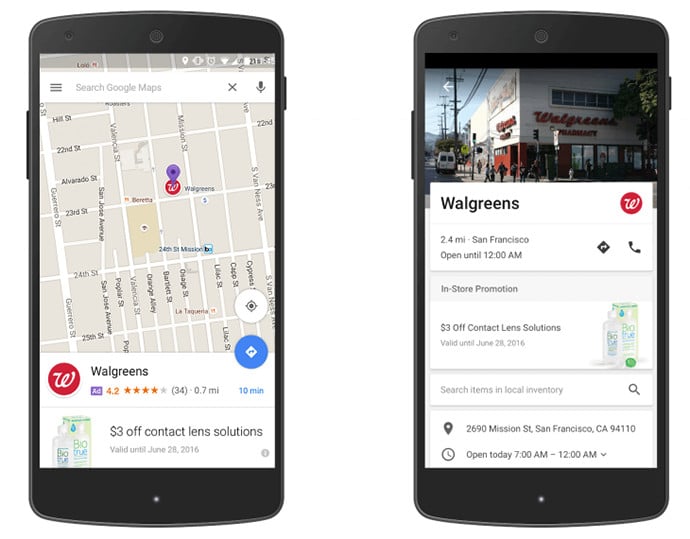 Underpinning Google's announcement of the updates is the news that of the trillions of searches it processes every year, over 50 percent now originate on mobile devices. Additionally, across all the websites currently running Analytics, half of all traffic is coming from tablets and smartphones.
Over the past two years, Google has made several moves meant to pressure designers, webmasters and website owners into recognizing mobile as a critical component of the overall online user experience. It has made mobile-friendliness a ranking signal, placed an emphasis on speed with, among other things its Page Speed Insights and Accelerated Mobile Pages projects, and modified its search results page layout to try to create a more fluid desktop to mobile experience. These latest moves are a natural progression as all businesses — including Google — adjust to the inevitable influence of mobile device usage.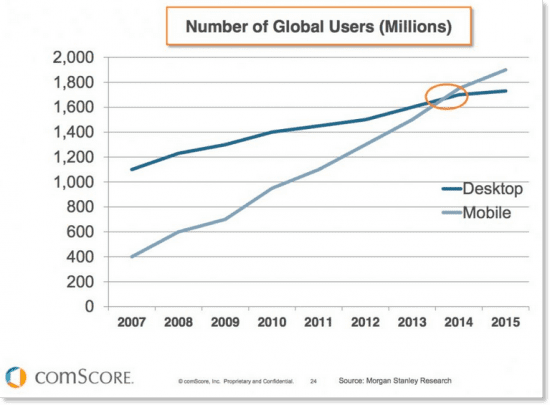 Mobile internet usage surpassed desktop usage worldwide in late 2013.
Because of the clearly documented trend toward mobile device usage, marketers have been encouraging attorneys to adapt with mobile-friendly websites and fluid desktop to smartphone experiences.
Certainly, a mobile marketing strategy is important. The trend cannot be ignored, and having a mobile-friendly website is a must. But one size does not fit all with mobile advertising for attorneys. In some cases, a heavy emphasis on mobile ads may be the wrong way to go. Here are some things to consider when creating your firm's mobile advertising strategy.
1. Understand your visitors' intent(s)
User intent helps determine which device a person will choose to perform a search. People tend to look to smartphones for quick answers to specific questions, or for right-now, location-relevant searches like "near me" queries. Generally, people do not tend to use smartphones just to browse the internet. The average desktop visit lasts three times longer than the average mobile visit. Desktop users are also more likely to leave a page open in an idle tab and return to it when they have time to continue research.
Mobile visitors tend to be more utilitarian and focused on efficiency. They want to find the quickest answer to their question. Consumers may perform research on a mobile device, but it tends to be situational — such as looking up a product they are considering purchasing or a restaurant they are considering visiting. While over 80 percent of consumers perform online research before making a purchase, the majority, 77 percent, then make the purchase offline, in store.
Attorneys are not necessarily after this group of consumers. Some people will have an immediate need for an attorney, but many will see hiring a lawyer as a process that requires steady research over a period of time. Whether your firm fits in to one category or the other (or both) depends on your practice areas and audience demographic. Understanding how your prospective clients use their devices is essential.
2. Research, research, research
It is imperative to examine how people are accessing your website to build the best ad strategy. Yes, mobile usage time is up, but almost 90 percent of the time people spend on mobile devices is spent on apps, predominantly on Facebook. People check email, check social networks and watch videos, all in app. Only about 10 percent of time on mobile is spent in browser.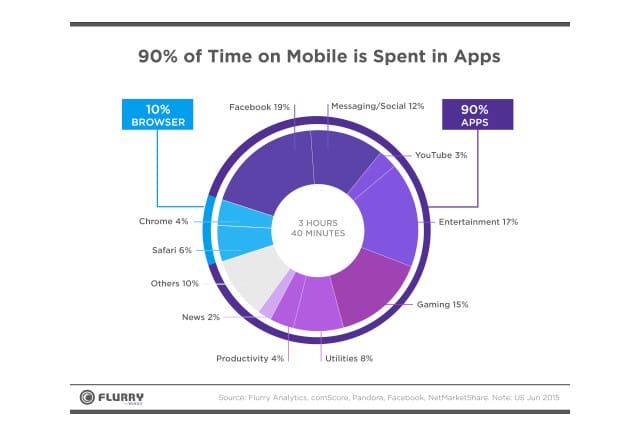 Most visits to the websites of businesses in major industries still come from desktop users. And it is likely your firm still receives a good amount of traffic from people using desktop and laptop computers.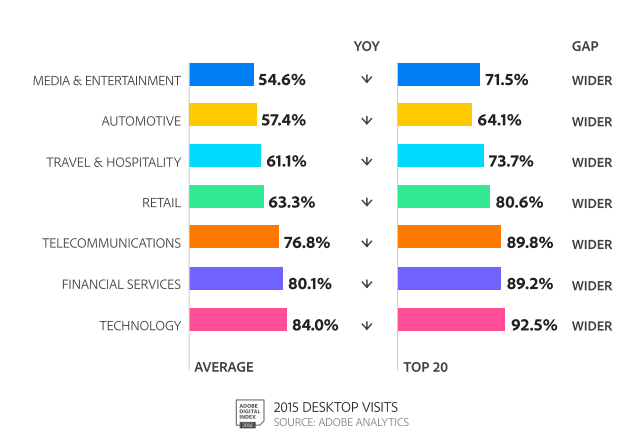 But you cannot design a marketing campaign on statistics alone. You must know the behavior of your actual visitors.
3. Provide a seamless experience from device to device
Attorney websites have to be ready for cross-device usage. A deeper look into all of the statistics surrounding mobile usage shows that few people use one method exclusively to access the internet. Most people use a variety of devices. They may start research in the morning on a phone, continue on a laptop during the day and end on a tablet in the evening. They may receive an email that they open on a smartphone, save for later, and then open on a desktop to research the sender.
According to ExactTarget's 2014 Mobile Behavior Report, 9 out of 10 people believe that "access to content however they want it" is important, with 56 percent saying that such access is very important. The majority of online consumers are in fact multiscreen; they perform research on one device and purchase on another — or they make purchases in person — and they expect a fluid experience.
Your job is to deliver content in a way that is most accessible to people on each device. This requires an understanding of your website's core purpose. What do you most want people to know? What do you most want people to do? And what is the minimum amount of information they need to take action?
4. Optimize for local searches
According to Google, one third of all mobile searches are location-based. And such location-related searches are growing 50 percent faster than mobile searches as a whole. Because of this, mobile and local optimization are unavoidably intertwined. Your firm should, at a minimum, take the following steps:
· Verify that your NAP information (name, address and phone number) is prominently displayed on your website. This information must be consistent everywhere it is published, or Google will be less likely to see your site as a trustworthy source of information. You may have to do some research on yourself to uncover inconsistent listings.
· Set up your firm's Google My Business page. Also, claim free listings on large directory sites like Yelp, and do some searches on yourself to uncover unknown listings. Some directory sites crawl the web for business information and set up listings on your behalf. You may be surprised to find some of the sites on which your firm's information is published.
· Post your business hours somewhere on your site, preferably on a contact page.
· Encourage people to review your site on Google (and other review sites) and post testimonials on your firm's website.
Google is pushing for a mobile-first web, and use statistics certainly point in that direction. However, no statistic is universal. Your prospective clients have unique behaviors, which you should work to understand to maximize your advertising effectiveness.
---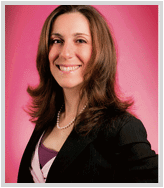 Kristen Friend holds two bachelors degrees from Indiana University and an associates degreee from the International Academy of Design. As Art Director for Custom Legal Marketing, her work has been awarded Webby Honorees, WebAwards, Davey Awards, Muse Awards, W3 Awards, and many others. She is also a contributor to Entrpreneur Magazine through the Entrepreneur Leadership Network.