Google released its 2015 Webspam Report this week, which details actions the company took over the last year to try to clean up the internet, reduce spam and increase page quality. When Google chooses to release actual data, webmasters and website owners (and yes, lawyers) should take note. The reports often provide insight into the types of practices Google punishes and rewards, which you can use to help prevent mistakes and build better pages. This report is no exception.
Google takes its self-appointed obligation to clean up the internet seriously. As a business offering a product — in this case search — Google's own interests dictate that users be able to find useful websites that provide a good experience. If Google's results pages are spammy, searchers have the option to use other products like Bing or DuckDuckGo. Many of the tactics Google punishes were originally devised to trick either the search engine or users into thinking a page was something it was not. And Google is particularly hard on practices it considers to be deceptive.
Here is what Google's webspam team was up to in 2015.
Cracking down on hacking
According to the report, hacking incidents increased 180 percent from 2014 to 2015. Hacking was seen as such an issue that Google revived its #NoHacked campaign in July of 2015 to try to re-focus attention on the problem and encourage webmasters to take preventative measures.
Hackers generally try to gain access to your website for one of two reasons: to fill your pages with spammy text and links or to install malware. In either case, the hacker is looking to use your server and your website to do his or her dirty work — spreading malicious software or stealing your good link juice. If Google notices a site has been hacked, it will put that site in "quarantine," which is a nice way to say it will be flagged and potentially removed from listings. According to Search Engine Watch, if Google detects malicious software and blacklists your site, you can expect to lose 95 percent of your traffic.
What can you do to protect yourself?
Google has published guidelines for defending a site against hackers. These include:
1. Strengthen security at every level of account access
Your site should have strong passwords for each possible point of entry. A WordPress-based website on a server that uses cPanel, for example, has multiple potential areas of access. When installing WordPress, you must establish a database password so that WordPress can read and write to the database as updates are made. You will also have a cPanel password that gives you access your hosting control panel. And you will have an administrative password that allows you to log in to your WordPress dashboard.
These passwords should all be different, and none should be passwords you use on other sites. The longer the password, and the more diverse, the better. Sites like How Secure is My Password can test your password strength. Or, if you want the work of picking done for you, several sites like this strong password generator are available.
2. Keep all software updated
Most modern websites use some sort of content management system (CMS) to control and organize pages and blog posts. (WordPress is one of the most common.) These sites may also use plugins — like a form plugin or an events manager — to enhance the native functionality of the CMS. Popular content management systems and plugins will face constant attempts by hackers to find and exploit vulnerabilities. When bugs or vulnerabilities are found, developers will release updated versions of the software that fix the issue. Your website should always be running the most recent versions of its CMS and plugins to ensure you do not become susceptible to a known method of attack.
3. Know your hosting company
How does your hosting provider deal with hackers? Does it actively monitor for security-related issues? Google suggests that you research your host to find out whether they provide on-demand support for website problems and to see if others have had positive or negative experiences with the company when handling security concerns.
4. Use Google tools
Unsurprisingly, Google also recommends that you use one of its tools to monitor security. Signing up for Search Console gives Google a way to communicate with you should it detect suspicious activity on your site.
Taking action against thin and poor content
Google claims to have seen an increase in the amount of low-quality content published in 2015. It tackled the problem manually, sending out over 4.3 million notifications of manual actions taken to website owners. As a result, Google claims to have seen a 33% increase in the number of sites undertaking spam scrubbing in an attempt to rectify penalties.
Google considers thin content to be:
· Auto-generated content
· Affiliate pages with little original content
· Scraped content, like blog posts or articles, taken from other sites and re-published. Much scraped content is stolen content.
· Doorway pages, which exist for the purpose of tricking the search engine and sending users to a different page. Spammers use a doorway page to get listed in results for a certain keyphrase, but when clicked on the "doorway" will automatically redirect the user to another, usually non-relevant page.
Fortunately, most of these methods are useless to attorneys and are not frequently seen on law firm websites.
What can you do to improve your website content?
Fortunately, Google also provides guidelines as to what it considers to be high-quality content. Above all, the most important rule to remember is that you should always write and design for users, not search engines. If you are considering making a change or adding a feature, Google recommends that you first ask, "Does this help my users? Would I do this if search engines didn't exist?
First, all content should be factually accurate and up-to-date. Attorneys must be particularly vigilant on this front. Google holds attorney websites to a high standard since they contain information that can positively or negatively affect a person's future well being. And information about the law may change over time. Your site must keep up and stay accurate.
In addition, content should be well-written and edited. Attorneys are professional service providers with advanced degrees, and website content should reflect that knowledge. This is not to say that your content should be overly formal or go over the heads of your audience. Finding the right tone and using language appropriate to your readers is critical to making a human connection and building trust. But the content should obviously come from a source with authority on the topic.
Google also recommends that you perform the following site-wide checks:
· Make sure your site is mobile-friendly and that it appears the same way on all browsers.
· Ensure all important information is in text, not images. This is especially important for attorney phone numbers, as users may want to click to call your firm.
· Test for broken links and ensure that every link on the site connects to an active page.
· Redirect or remove any links to permanently unavailable pages.
· Test your page speed and perform any recommended actions to increase speed.
· If you can, use a secure (https) connection.
While Google may have its business model at heart with the advice it provides, the recommendation to always consider your visitors is sound. Your website may be the only encounter people have with your firm before they make a hiring decision. You want it to be trustworthy, up-to-date, informative and easy to use. That will help your firm convert more visitors to leads. And providing well-written, valuable content through well-designed pages has the added benefit of helping those pages rank well. Good, spam-free publishing is a boon all around.
---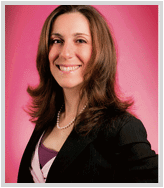 Kristen Friend holds two bachelors degrees from Indiana University and an associates degreee from the International Academy of Design. As Art Director for Custom Legal Marketing, her work has been awarded Webby Honorees, WebAwards, Davey Awards, Muse Awards, W3 Awards, and many others. She is also a contributor to Entrpreneur Magazine through the Entrepreneur Leadership Network.