For six years, BrightLocal has been surveying consumers to better understand how they evaluate local businesses and make purchasing decisions. This year's survey assesses how consumers interpret and use online reviews to come to conclusions about businesses. Key findings show that people form opinions very quickly and that online reviews play an important role in developing these views.
Why are reviews important?
Online reviews are a form of social proof. A consumer searching for a service can put him or herself into the place of the reviewer and assume that he or she will have a similar experience. Reviews provide benefits in terms of both SEO and increased user trust.
SEO value: According to Moz's Local Search Ranking Factors Survey, online review signals constitute 8.4 percent of the ranking factors used to determine search results. Review signals include items such as:
• Review quantity: How many reviews does your firm have?
• Review diversity: On how many different review websites do reviews for your firm appear?
• Review velocity: How quickly are you receiving reviews? Many review websites — and Google — see a sudden influx of reviews as an indication of cheating on the part of the business.
• Authority of review sites: Reviews on large, well-known sites carry more weight than those on less-trafficked or newer sites.
• Keyword use in reviews: Do your reviews contain your service-related keywords?
Star ratings within a search result listing affect your click-through rate. And a good click-through rate can help boost that page's placement. Google wants to provide links to pages it believes users see as helpful.
Client trust value: One notable finding of the survey is the amount of trust consumers place in online reviews. Seventy-four percent of respondents said that positive reviews increased their trust in a business. Eighty-four percent said they trust online reviews as much as a personal recommendation from a friend or family member. And 90 percent of people who read reviews say they read fewer than 10 before making a decision.
A few good reviews can prompt someone searching for a service to take action. A star rating in a search result can be the difference between someone visiting your website or that of a competitor. Take that advantage. Here are some key findings about reviews, plus tips for what your firm can do to harness their power.
Key survey findings
Key Finding: Consumers make a decision based on a relatively small amount of feedback. In fact, 68 percent of of those surveyed said they formed an opinion of a business by reading only 1-6 reviews.
What you can do: Monitor reviews regularly and obtain reviews from a diversity of websites.
Because Google controls which websites appear in its map results and Local 3-Pack, collecting Google reviews should be a priority for law firms. However, Google cannot be your only focus. Prospective clients may find reviews of your firm on other review sites like Yelp, or on your own website. The more avenues searchers have to arrive at reviews of your firm, the more likely they are to find them.
Also, be sure you are monitoring reviews, responding, when appropriate, to negative reviews and encouraging clients to leave positive reviews to push negative reviews down the list. People usually look at the top reviews first, and you want to try to make sure those are positive.
Remember: Google will only display a star rating with your map result once you have received five reviews. In order to earn a five-star Google rating, you have to have received 10 five-star reviews. While you are earning your Google stars, give users other ways to read positive feedback about your firm.
Key Finding: Over half of consumers (63 percent) find online reviews by using a search engine.
What you can do: Harness the power of reviews on your own website.
1. Use review rich snippets. Schema markup tells search engines what type of information is being displayed on a page. Almost any piece of data, from your address and phone number to events, videos and reviews can be distinguished with schema markup.
Adding schema markup to client testimonials on your website tells search engines that your content consists of several individual reviews. You will first specify the type of item that is being reviewed, which in the case of a law firm is a local business. You can also specify the review author, date, star rating and testimonial body. Since Google only displays star ratings within its map results, review rich snippets are a good way to prompt search engines to show a star rating within non-map organic results.
2. Encourage people to write in-depth reviews. Longer reviews carry several advantages. Google sees detailed reviews as more helpful to other consumers than short reviews. Your firm's website is therefore more likely to gain SEO benefit from comprehensive, descriptive testimonials.
Reviews are a form of user-generated content. Adding reviews to your site on a regular basis is a way of keeping content updated and fresh without having to put in the effort of continually updating existing pages. Since your reviews will be written by clients, not attorneys, they are likely to contain natural language that others looking for an attorney will use in search queries. This helps provide a natural boost for your long-tail keyword optimization.
Key Finding: Fifty percent of consumers who are asked to leave a review actually leave one. BrightLocal estimates based on the percentage of people who say they leave reviews and the percentage who are not asked (30 percent) that seven out of 10 people would leave a review if asked.
What you can do: Ask clients for reviews.
Your firm should employ a variety of methods for review collection based on your understanding of your clients. You may make obtaining reviews part of the client intake process by explaining to clients that they may be asked to leave feedback at the conclusion of their case. Telling people what to expect can make them more receptive to leaving a review when the time comes.
In addition to collecting reviews for your own website (and printed advertising materials), you should be encouraging people to leave reviews on large sites like Google and Yelp. You can do this through a series of timed emails that simply ask the client to consider rating his or her experience and providing links to your profiles on review sites.
Since Yelp prohibits direct solicitation of reviews, take care if you decide to provide a link to your Yelp listing. Yelp is more likely to filter reviews from people who come directly to your page. Instead, do a search for your law firm, find your Yelp listing in the search results, copy that url from within the Google results page, and provide people with that link. This will give Yelp the impression that the reviewer looked for your firm independently and arrived at your listing through Google.
Key Finding: Consumers want to see current reviews. Seventy-three percent of respondents believe reviews more than three months old are irrelevant.
What you can do: Develop a client review strategy that brings in reviews steadily over time.
Once you have a strategy in place for collecting reviews, employ it deliberately over time. Never ask too many clients at once for reviews, as that will increase your review velocity and arouse suspicion. If you have several clients who you believe will write reviews for you, send them to different online review sites, or use some of their feedback on your own site.
Reviews are important for both SEO and conversion. People are more likely to contact a firm they trust, and the social proof supplied by reviews helps establish that trust. Do not be afraid to ask clients for reviews. Many will be happy to write them.
---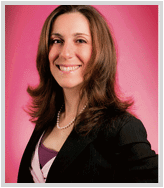 Kristen Friend holds two bachelors degrees from Indiana University and an associates degreee from the International Academy of Design. As Art Director for Custom Legal Marketing, her work has been awarded Webby Honorees, WebAwards, Davey Awards, Muse Awards, W3 Awards, and many others. She is also a contributor to Entrpreneur Magazine through the Entrepreneur Leadership Network.