Marketing is a constantly changing practice. What may work one year or even one month may not work the next. What may help one law firm may harm another. For firms of any size, finding the right marketing mix, one that contributes to growth while consuming a manageable number of resources, is an ongoing balancing act.
All industries face marketing challenges, but lawyers face the additional burdens of state bar rules and ethics decisions, which are continually evolving. And although they may seem cumbersome now, these rules were once much more strict.
A (brief) history of lawyer marketing
Lawyers have only been able to freely market services for forty years. Before 1977, advertising of any kind was almost entirely prohibited.
The case that changed the trajectory of lawyer marketing centered around a legal clinic founded by John Bates and Van O'Steen in 1974. Its business model involved providing low-cost legal services at a fixed fee to those who needed help but did not qualify for free government legal aid programs. Because the clinic offered services at reduced prices, it relied on volume to stay afloat.
After two years in practice, the pair realized that they could not attract the quantity of clients they needed to remain in business through traditional methods, like networking and word-of-mouth. Although it was expressly prohibited by the Arizona bar, they decided to place an ad in a Phoenix newspaper. It worked. Business picked up, and the two were no longer faced with the inevitability of closing their practice.
The Arizona Bar, however, filed a complaint and initiated disciplinary proceedings, which resulted in a recommendation for suspension. Their appeal for review culminated in the case, Bates v. State Bar of Arizona, in which the Supreme Court ruled that the First and Fourth Amendments protect truthful advertising.
Now, opportunities for attorney advertising abound. And although lawyers still face some unique challenges, a range of opportunities are available for those who seek to understand these issues and learn how to confront them.
Top three challenges facing attorneys
Challenge #1: The increasing complexity of Google's algorithm
Google is constantly testing and adjusting its algorithm. Google's efforts to add sophistication to the algorithm and enhance its ability to return the most relevant result have taken SEO from a game of keyword and link manipulation to a complex process involving hundreds of ranking factors (although the exact number is in dispute). Within the past two months alone, Google has released two known, substantial updates: Penguin 4.0, which allows Penguin to run in real time, and Possum, which affects Local results. This progression is unlikely to change.
What you can do: Know the fundamentals.
Attempting to keep up with all of Google's subtleties is an undertaking that could easily exhaust all of your time and resources. Fortunately, it is also unnecessary. Google publishes a list of Quality Guidelines on its webmaster site. It also offers a Webmaster Academy course, consisting of three modules, each of which should take about an hour to complete. And it provides an accessible guide to how search works.
Although Google does continually make adjustments, the big stuff — the core of the algorithm — remains essentially unchanged. Yes, you will see fluctuations in rankings as experiments come and go. While that may seem frustrating, it is temporary. If your website has strong fundamentals, your rankings will recover. This includes a healthy link portfolio; well-written and well-edited content; articles that come from a unique perspective or discuss a unique topic; the authority of a professional voice; and content that exists to help visitors not search engines.
Challenge #2: The explosion of marketing options
Over the past 40 years, a multitude of marketing opportunities have opened to attorneys, from print to television to online marketing to social media. All of these options exist in addition to traditional methods like networking, or sponsoring and participating in events.
Each marketing tactic has its pros and cons, and each may work better for attorneys practicing in certain areas — or those living in different parts of the country — than others.
What you can do: Focus on visibility and measure results.
Concentrate on the tactics that provide the most exposure and return, while balancing them with supporting transactions in secondary areas. You are looking for a marketing plan that fits the Goldilocks Principle: not too much of one thing or to little of another but a mix that sits in the middle and is just right. You may find that one service department benefits from television ads while another gets great returns on long-form online content. Some months, you may want to up spending on pay-per-click advertising, while others you may want to invest in presenting a seminar.
To achieve the right balance, you have to be able to measure the effectiveness of your efforts. First, understand what you are trying to achieve. If you are writing blog entries, for example, is the only helpful metric traffic? You may find that some of your less-visited posts produce the most real leads and that writing as many blogs as possible to drive traffic is a waste of resources.
Is the purpose of print or radio ads to get people to your website or to call you right away? Do you post videos to expand your authority and audience, or do they contain a specific call to action? Do you have a way to track how leads found your firm?
Knowledge is key to effective marketing. Do not jump on a trend, like social media, unless you know why you are doing it and what you hope to accomplish. Any tactics are viable choices, as long as you are investing in those that provide the most visibility and return, and you are not just investing in marketing for the sake of marketing.
Challenge #3: Client awareness and knowledge
In any industry, part of the challenge marketers and businesses face is customer education. People must be told what it is they are to purchase, and, most importantly, why they need this thing. This challenge is particularly tricky for lawyers both because legal consumers may have little knowledge of the workings of an issue and because of the high stakes involved in the outcome. It is crucial that clients understand what they are facing and how the laws may affect them. Prospective clients must recognize why hiring a lawyer (you) is the best option, especially with the proliferation of online, one-stop, do-it-yourself legal shops.
And, of course, all of this education must be supplied within the parameters of a patchwork of state bar ethics rules.
What you can do: Give clients the knowledge they crave.
Lawyers should be developing educational resources for clients. As a benefit to you, informational content helps with SEO. For clients, these resources provide an understanding of why your services are necessary, and they help build trust. People who are looking for solutions are likely to connect with a lawyer who treats them like intelligent consumers looking for legitimate answers.
According to an Avvo report, people who are online looking for information about lawyers or the law want direct source material. They want to read actual laws or court decisions. They are going to government sites and reading non-governmental legal resources. These researchers want to learn and will not be fulfilled by shallow content.
Many of these searchers also believe that with enough research they can know as much as a lawyer. It is your job to provide them with the materials for which they are looking along with a convincing reason for contacting you instead of setting out on their own to solve their issue. Don't talk down to them with platitudes about the complexity of the law. Provide useful information that will rank well in search results and resonate with real people.
---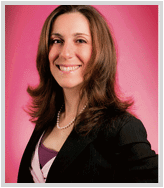 Kristen Friend holds two bachelors degrees from Indiana University and an associates degreee from the International Academy of Design. As Art Director for Custom Legal Marketing, her work has been awarded Webby Honorees, WebAwards, Davey Awards, Muse Awards, W3 Awards, and many others. She is also a contributor to Entrpreneur Magazine through the Entrepreneur Leadership Network.