We talk about getting leads through law firm SEO and digital marketing all the time. But having an efficient intake process for those leads can improve your case signups and overall, turn your law firm into a more efficient operation.
Let's explore some steps you can take to optimize your law firm's intake process and streamline the way you handle new clients.
Create a clear and detailed intake form.
Your intake form might be missing critical information. If your lawyers and paralegals are always having to ask follow-up questions, you might need to request more information or create intake forms that are specific to certain practice areas. For example, the questions you would ask about a car accident are different than a work injury.
Automate your intake process.
Automation can help you quickly and accurately gather client information, schedule appointments, and follow up with potential clients. Use integrations to communicate with your case management systems and CRM's. This can be incredibly helpful. For example, if someone fills out a form on your website or Google Business profile, automated integrations can add that basic information to your case management software. Then, your intake team can amend the profile that was already created automatically.
Training is ongoing.
It's important that everyone on your team understands the importance of the intake process and knows how to handle it efficiently. Set up semi-annual reviews with your intake team to go over the process. As software updates or you add new intake channels (ie: adding a live chat tool to your website), your intake team needs to know about all of the new features and the different ways leads are contacting your law firm. Providing regular training and setting clear expectations can help ensure that your staff is prepared to handle new client inquiries and guide them through the process smoothly.
Follow up with potential clients promptly.
This is a big one! When a potential client reaches out to your law firm, it's important to respond as soon as possible. This shows that you are interested in their case and willing to help. By following up promptly, you can also increase the likelihood of converting a potential client into a profitable client. Prompt replies are also a ranking factor in Google Local Service Ads.
Monitor and evaluate your intake process.
To continuously improve your intake process, it's important to track how it's functioning and identify areas for improvement. This could include tracking how long it takes to respond to inquiries, analyzing how many potential clients become open cases, and gathering feedback from clients about their experience with your intake process. Your law firm marketing agency should be able to provide call records and lead data to help you audit your lead funnel.
By following these tips, you can optimize your law firm's intake process and improve the way you handle new client inquiries. In 2023, let Custom Legal Marketing deliver more leads to your law firm while you optimize the intake process for those leads.
---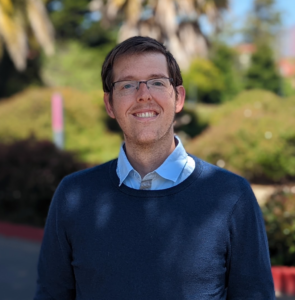 Jason Bland is a Co-Founder of Custom Legal Marketing. He focuses on strategies for law firms in highly competitive markets. He's a contributor on Forbes.com, is a member of the Forbes Agency Council, Young Entrepreneurs Council, and has been quoted in Inc. Magazine, Business Journals, Above the Law, and many other publications.