The qualities of a good attorney website have changed considerably over the past several years. Infrequently updated, brochure style websites no longer meet the needs of firms that wish to pursue an integrated on- and offline marketing strategy. Websites must be designed to keep visitors interested. They should contain current, relevant content and give users plenty of opportunity to take actions that generate leads for the firm.
Having a website is the bare minimum. A thoughtfully developed website that helps identify prospects and keep them engaged is the new standard. Successful websites will share some common traits. Below is a brief analysis of nine attorney website fundamentals.
1. Simplicity. The best websites are simple in terms of both content focus and design. Layouts are clean, modern and easy to navigate, and copy and visuals tell tell a clear story about what the firm does and how it helps clients. Graphics and text are given enough space to reduce visual clutter and naturally highlight important items like calls to action.
Achieving simplicity is one of the most difficult things to do. Logos, products and websites that are clean enough to appear to have almost no design are some of the most heavily designed items of all. It is tempting to throw all options on the table to encourage visitors to learn more about you, but studies consistently show that consumers with too many options tend not to make a decision at all. Tell visitors only what they need to know: how you can make their lives better in a tangible way.
2. Attorney bios. Tracking data shows that attorney bio pages are consistently some of the most visited pages on a law firm website. Prospective clients want to learn about the people with whom they will be working. Visitors are interested in experience and credentials, and bio pages should certainly include this information. They should also include personal details that will help visitors connect on a more personal level. Hiring decisions are not entirely rational; give visitors a reason to remember and trust you that goes beyond a stiff resume listing.
3. Calls to action. Calls to action come in many varieties. The most obvious are live chat buttons, click to call phone numbers and forms. Other types of conversion-oriented actions include invitations to download ebooks, forms to register for events and links to related content. Primary calls to action should encourage visitors to contact you; secondary calls may have the goal of keeping them engaged with your website. You can keep visitors on your site longer by preventing them from hitting a content dead end. The more time people spend on your site, the more likely they are to contact you or refer you to others.
4. Contact information. One of the most frustrating oversights of any website design is a lack of contact information. When a visitor lands on any page of your firm's website, contacting you should be one of the easiest actions he or she can take. Place your phone number prominently on every page. If your pages are long, you may want to display a phone number at the top and at the bottom.
Both your prospective clients and Google are looking for accurate, consistent contact information. Google uses this information to build your firm's local result. When you publish a properly-formatted address, a local phone number and business hours, Google can produce a more detailed listing that includes directions, a call button and link to your website. This is helpful to your visitors and your local search optimization.
Give visitors more than one way to get in touch with you. Mobile users may simply want to click to call. Desktop visitors have more time, and may prefer to fill out a form or sign up for an email newsletter. Not all visitors will want to engage in the same way, and your site's design should exhibit an understanding of the different personality types of your audience.
5. Content. Of course, you say, websites should have content. But not just any content will do. Content should be frequently-updated, modern and relevant to the concerns of your visitors. According to Searchmetrics' comprehensive 2015 Ranking Factors report, content is playing an increasingly important role in search placement. Pages that rank in the top 10 results contain longer, more holistic content than those further down. The importance of keywords is declining while the significance of relevance is growing.
Anyone can write stock law firm copy telling people the law is complex, and visitors will quickly forget it. Your content should solve a problem or correlate to a new, upcoming area of interest.
6. Social proof. Social proof is a phenomenon in which people take the same actions as others because they think those actions represent the correct behavior. Basically, lessons learned in junior high still apply — people tend to do what they perceive everyone else to be doing.
Items that help promote social influence on an attorney website include reviews, social signals (likes, shares, followers, etc.) and testimonials. Video testimonials can be particularly pursuasive, as can "in the news" items like interviews or media features.
7. Audience targeting. The most effective law firm websites exhibit a clear understanding of the types of people most likely to visit them. This understanding is reflected through both the copy and the layout. An estate planning attorney's website that is primarily targeting seniors will need to function in a significantly different manner than a small business lawyer's site that is primarily targeting young professionals. These two groups will be accustomed to different features, expect writing to have different tones and will physically have different characteristics that affect their respective abilities to navigate a website. Before adding features, make sure they have a purpose that is actually helpful to to those who will be visiting your site.
8. Tracking. The ability to track visitor behavior has become quite comprehensive. You can see what pages users visit, how long they stay on each page and whether they perform any action — like clicking a link — on any given page. You should be collecting as much data about visitor actions as you can. This allows you to tweak the effectiveness of your navigation, content and design, and it allows you to target the visitors most likely to convert with remarketing advertising.
9. Mobile-friendliness. At this point, all attorney websites should be mobile-friendly. Beyond that, they should be user-friendly. Visitors should be able to view a site without zooming on any device, and the content should reflect the needs of these different sets of users. Just because a page adjusts to fit a screen does not mean it provides the optimum browsing experience. Consider the way visitors on different devices will interact with your site — and the actions they are most likely to take — and structure content to fit these behaviors.
Static brochure sites no longer address the needs of law firms or their website visitors. Sites must be more dynamic, offering continually updated proof of thought leadership and holistic content that holds readers' interest. Your website may be your firm's only chance to land some clients. Make sure it clearly expresses what you do, how you solve clients' problems and why they should not look anywhere else.
---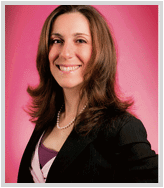 Kristen Friend holds two bachelors degrees from Indiana University and an associates degreee from the International Academy of Design. As Art Director for Custom Legal Marketing, her work has been awarded Webby Honorees, WebAwards, Davey Awards, Muse Awards, W3 Awards, and many others. She is also a contributor to Entrpreneur Magazine through the Entrepreneur Leadership Network.