The idea of publishing long articles seems to fly in the face of conventional marketing wisdom. People, we are told, have short attention spans. Content should be bite-sized and concise. Otherwise, you will lose your audience; they simply don't have the patience to read long articles.
Data tells a different story. Long-form content ranks well, gets readers and keeps them engaged. Having long-form content available on your site also helps your firm establish its authority — both with search engines and prospective clients.
What is long-form content?
Long-form content is, as one would expect, long. For the purposes of online marketing, long-form articles are approximately 1200-2000 words. These articles are in-depth and are often interspersed with informative graphic elements like charts, images and even short video.
Here are several advantages long-form content can offer your firm:
SEO benefits
According to a recent report by Searchmetrics, average content length for pages that rank in the top ten search results is approximately 1300 words. This represents an increase over 2014 when the average content length for pages with the same placement was 975.
The study also found that average content length within the top 30 results (pages one through three in Google) is 1140 words. After years of declining word count, pages as a whole are becoming longer.
Longer pages are also more likely to earn backlinks. Other sites want to link to content that conveys knowledge and authority — a status that is more likely to be achieved with in-depth pieces.
Writing long-form content could be beneficial for attorneys wishing to put extra effort into marketing specific practice areas. Targeted case studies or "what you can expect" guides can be posted to your firm's site and also promoted through email, blog posts and social media. This gives you multiple ways to reach high-value clients and makes it more likely that people searching for a particular service will find your firm.
Promotion and repurposing
You can get a lot of mileage out of one piece of long-form content. In addition to the SEO benefits, posting quality, in-depth articles give you an excuse to stay in touch with clients.
You could for example, send an email to let people know you have a new, informative article available. Try bringing your contacts into the conversation by soliciting feedback about the piece. Clients may be interested in reading a guide or case study, and they may be even more interested in offering their opinions.
Long articles can also be reformatted into downloadable ebooks and publicized on social media sites. Long-form guides make great material for advertisements and promoted posts since they are likely to receive more attention than shorter blog posts.
Social Shares
Twitter may have made the short, grammatically questionable post famous, but research shows that social media users are willing — and eager — to delve into long articles.
Analysis of of approximately 100,000 articles over an 8-month period found that longer content is consistently more likely to be shared. Shares across all social networks, and particularly Facebook, increased steadily as content grew longer. The content that received the highest number of shares was 3000 – 10,000 words long.
Other analysis also suggests that extremes matter. Kevin Delaney of Quartz has made it a stated policy not to post articles that are between 500 and 800 words long. According to Delaney too many news-style articles all fall within this word count, and therefore very short or very long posts are more likely to catch readers' attention.
Building authority
Being perceived as trustworthy is essential to business development, especially for attorneys. You are handling sensitive matters that can seriously affect clients for a lifetime. They must feel good about your ability to solve their problems.
According to an Edlman Trust survey of over 30,000 consumers, trust and credibility come from three main sources: people you know, employees of a business and subject matter experts. In this regard, long-form content provides an excellent complement to word-of-mouth marketing; it can shore up your position as a trusted authority on specific legal topics.
Content quality is also one of the factors Google uses when determining a site's authority. In-depth pieces that are seen as trustworthy by readers are also likely to be seen as sources of authority by Google.
User Engagement
Keeping people on your website is critical for conversion. The more engaged people are with your content, the more time they will spend on your site, which increases the chance they will call you, recommend you or bookmark your content.
Three years ago, WordStream embarked on a purposeful quest to publish more long-form articles and increase user engagement. They began writing and promoting more in-depth content. And over the course of about 7 months, from late 2012 to mid-2013, they saw their average time on site rise from 1:33 to 4:35.
Fortunately, attorneys can write about topics that lend themselves to thorough treatment. Articles about gadgets and gossip tend to have the fewest words, averaging fewer than 200. However, articles about more complex topics like finance and personal development tend to contain more than 1200 words. Lawyers can capitalize on reader's desire to read about more complicated subjects.
Examples
Like any detailed project, producing long-form content requires planning. Before writing, you should determine your goals and your target audience. Your content should tell a story and the layout should be intentionally created to include attention-grabbing graphics.
Here are some examples of long-form content done well:
Builtvisible's Messages in the Deep, a detailed story about underwater internet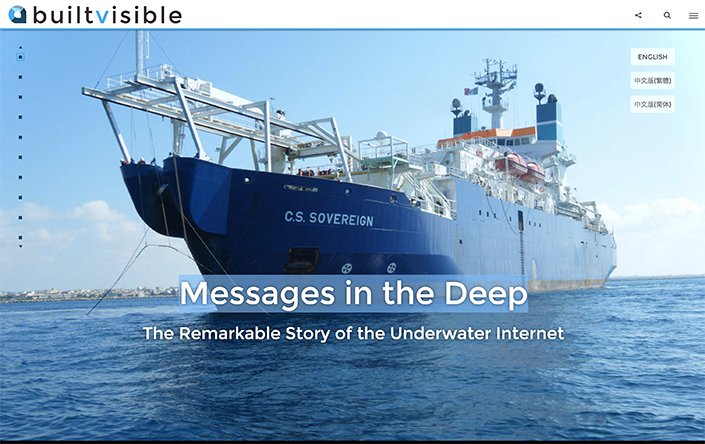 New York Times' interactive story on California's wildfires and drought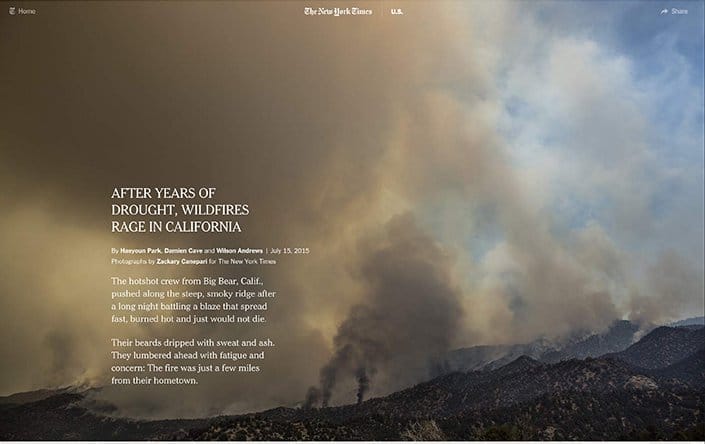 Teehan+Lax's case study about working on the initial design for Medium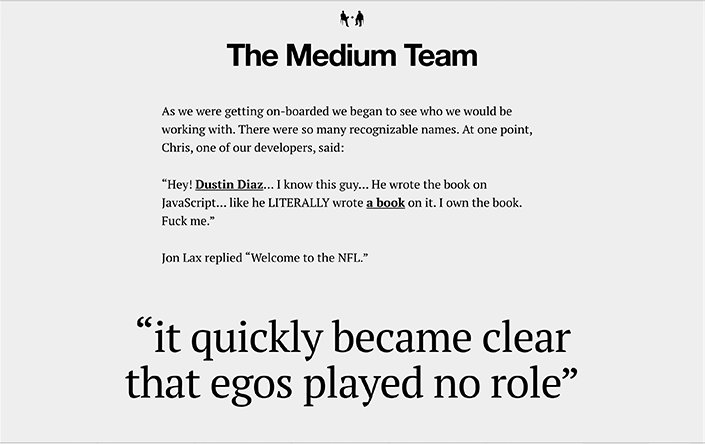 ---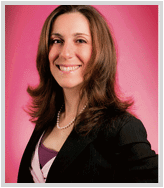 Kristen Friend holds two bachelors degrees from Indiana University and an associates degreee from the International Academy of Design. As Art Director for Custom Legal Marketing, her work has been awarded Webby Honorees, WebAwards, Davey Awards, Muse Awards, W3 Awards, and many others. She is also a contributor to Entrpreneur Magazine through the Entrepreneur Leadership Network.