With all the hype surrounding social media and content marketing, email seems like a dinosaur. However, the use of email as a marketing tool is actually on the rise. What is causing this trend?
Email marketing is effective. And it is cost-effective.
According to Salesforce's 2016 State of Marketing Report, 80 percent of marketers say that email is fundamental to their business. And 49 percent say that the use of email is directly linked to their main source of revenue. This is up from 20 percent who said the same in 2015.
One reason for email's success is its ability to precisely target different groups of people. When you send out a newsletter or blog update, or even an autoresponder, you are addressing an already interested audience. The individuals on your list have either signed up through your website, seen you at an event or seminar, filled out one of your forms or otherwise contacted you. Because of this, they are more likely to be receptive to your attempts to contact them.
Email also allows for personalization. You can make almost any part of an email unique to the individual or group receiving it, from the subject line to the greeting to the message itself. You can appeal to people who have contacted your firm through different channels in different ways. The possibilities are limited only by imagination (and, of course, time).
There are many ways a law firm can use email to engage — or re-engage — leads, prospects and clients. Here are some email campaign ideas for your firm to consider.
Informational emails:
Email newsletters
The time-honored email newsletter is what most people think of when they think of an email marketing campaign. An email newsletter can be sent at regular intervals, like a monthly update, or sporadically as events and news occur at the firm. You may also send out a regular newsletter with an article about a practice area, case or news item relevant to your firm. Regularly sent newsletters can be supplemented with updates about new attorneys and awards, or with invitations to events and seminars.
Blog updates
If you publish regularly to your blog, consider setting up an automated rss email campaign. These can be timed to send new posts at specific intervals, or they can be set up to send out an update after "x" number of new stories have been published. Once you do the work of creating an rss email campaign, it mostly manages itself.
News curation
You do not have to always produce original content to be a resource for your subscribers. You can produce short, curated emails, which are lists of stories your readers will likely find interesting. Many publishers offer such a service, by which readers can get politics updates or tech updates, for example. You can follow that model by organizing a weekly or monthly group of stories to send to your readers.
E-courses
Information marketing has been around for over a century. Jell-O, for example, was releasing recipes in branded recipe books in the early 1900s. Information marketing is the practice of producing educational items like ebooks, how-to guides and workshops that are branded and freely distributed. Attorneys, who are knowledgeable about topics that are not widely understood, are excellent candidates for information marketing. And email is a great outlet.
You can create a mini-series of at least three emails that cover a subject in depth and send the "classes" at regular intervals. E-courses are also great evergreen content; you can send them to a list of current subscribers and continue to send to new subscribers as long as the content stays accurate and relevant.
Automated emails:
Thank you emails
At the very minimum, you should have an automated thank you email that goes out immediately after a visitor fills out a form on your website. With online interaction, people cannot tell whether their intended action has been performed, and they need reassurance that it has. A quick confirmation will let them know.
This email can also be used to drive traffic back to your website. For example, after thanking the person for contacting you, you could link to attorney bios or representative transactions, inviting him or her to learn more about your firm.
Always reply to inquiries. Even if you know you cannot help the individual, let them know that, and, if possible, provide a referral to someone who can.
Follow-up / reengagement emails
If you have replied to an inquiry or met with an individual, but that person has not hired you, consider a follow-up or reengagement email. These can take the form of an informal, "Just thought you might find this interesting..." to a more formal invitation to meet in person. You could also send a firm update about a recent verdict, an award or your participation in an event. Simply state that it has been some time since you talked and that you wanted to share some news. You may also inquire about how the recipient has been doing to increase the possibility of a reply.
Drip campaigns
A drip campaign is one that sends a series of short, pre-written messages to clients or prospects over time. The messages should all be focused on the same concept, but can vary in type. For example, you could send a list, a video, a pdf, a helpful link or any other content related to the campaign topic. The key is consistency, sprinkled with enough variety to retain interest.
With a drip campaign, all the work is done up front. You create the series then set it on autopilot. The time interval over which your emails are being published gives you some breathing room — and an opportunity to think up your next batch.
Client service emails:
Updates and reminders
A client satisfaction email is one that reminds clients you are there and working for them during what can be a long process.
Many of these emails can also be automated. For example, you will likely know of important case-related dates and deadlines well ahead of time, and you can set up emails to remind clients of those items. Some practice management software can handle this process. Also consider sending case updates, even if no large developments have occurred. Many clients will be happy to hear that anything is happening.
For some clients, particularly those involved in injury cases, it may be beneficial to send personal check-ins — quick emails just inquiring about how the person is doing. These can be paired with a reminder of a meeting or other date, or a simple wish for recovery. A little empathy can go a long way in creating loyalty and referrals.
Business promotion emails:
Review solicitation
Reviews are important for both SEO and conversion. Over 90 percent of internet users read online reviews and almost 90 percent report trusting a review as much as a referral from a family member or friend.
Once you have received five Google reviews, you will get a star rating with your search results listing. This can increase click-through-rates. Reviews and testimonials that sit on your site are a valuable form of social proof, telling visitors that others trust you and have had positive experiences. And, according to MOZ's Local Search Ranking Factors Survey, online reviews are the fifth most important ranking signal.
When you have resolved a case in a client's favor, do not hesitate to ask that client for a review. In your email, provide links to your online profiles and instructions for how to use each website's review tools. Make giving feedback as easy as possible. Remember, however, to be careful of your wording when soliciting Yelp reviews, as their policy forbids directly asking for a review. However, you may point people to your profile and give them the tools they need to review you.
The balance of email you send will depend on your time and marketing resources. But employing even one or two of these techniques can provide a measurable return on that investment.
---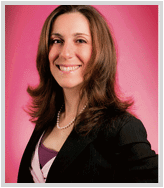 Kristen Friend holds two bachelors degrees from Indiana University and an associates degreee from the International Academy of Design. As Art Director for Custom Legal Marketing, her work has been awarded Webby Honorees, WebAwards, Davey Awards, Muse Awards, W3 Awards, and many others. She is also a contributor to Entrpreneur Magazine through the Entrepreneur Leadership Network.