Marketing is a process. Each piece, from social media to online marketing to TV ads to networking, has many moving parts. Some must be carefully coordinated to function as an integrated campaign. Others, you can work on individually as time permits. While the scope of all marketing activities combined can be considerable, there are things you can do in an hour or two that will advance your business development goals.
Here are ten valuable marketing actions you can take, even if you do not have a lot of time to spare.
1. Write a FAQ (or two).
Frequently asked question pages have a high return for the amount of time invested. As more people use mobile devices, smart phones and voice search to look for information online, search queries themselves are becoming more conversational. Google encourages this move toward conversational writing. It wants to return results that contain content that is informative, engaging, and written for people, not search engines. In fact, Google has fed over 10,000 books to its algorithm in order to help improve its ability to understand context and better capture the nuances of how people speak.
Additionally, the language within the questions themselves often contains high-performing, long tail keywords. For example, people may ask Siri or Google, "How do I expunge a criminal record?" or "How do I file a harassment lawsuit?" While the volume of these searches is lower than the more generic "criminal defense attorney" or "employment lawyer," the people making these longer, more specific searches are more ready to act.
Personal experience should provide you with ample question topics. People searching for a lawyer are asking the same questions clients ask you every day.
2. Update your attorney bio.
Attorney bios are critically important pages. People are interested in learning about the professionals with whom they may be working. Make sure the basic information like professional affiliations and memberships is updated. Look for places you can add a personal anecdote or quote that will help you connect with readers. Is there a representative case you can discuss? Also check to see if there are links to articles you have written or in which you have been featured that you can add to the page. And make sure your photo is recent and professionally done. Dated and low-quality images can negatively influence visitors' perceptions.
While you're at it, it never hurts to clean up your social profiles. Make sure your head shot is consistent and professional and that all information is up-to-date.
3. Brainstorm content topic ideas.
You may not have time to write a complete article or new page of content, but you can add to your list of ideas. This will make writing the content when you do have time easier. Think of topics that will work for a variety of applications: short-form content, long-form content, lists, FAQs, evergreen content, social posts, blog posts, and, if you're feeling ambitious, videos and podcasts. Write a basic outline for each topic if possible. Finally, keep a complete list, labeled by type of content, and try to schedule time to act on your ideas.
4. Look at some stats.
Website statistics reveal how visitors are interacting with your pages and help you determine where changes may need to be made. For example, does your home page have a high bounce rate? If so, think about how you can shift the focus in a way that keeps visitors engaged. Are people navigating to your high-value pages? Are they filling out forms? Analytics will tell you whether your visitors are interpreting your site the way you would like them to. They will also tell you what pages may need a rewrite, what links need to be more prominent and what forms may need to be simplified.
Again, you do not have to act immediately on every bit of data. Keep a record of issues that need to be addressed and assign time to yourself to work on them, or designate the task to others. Website maintenance is continuous, ongoing work.
5. Respond to a HARO query.
Help a Reporter Out (HARO) is an online hub where journalists connect with professionals who have expertise in a topic about which they are writing. If you sign up as a source, you can choose to receive emails with lists of publications that are seeking quotes and about what topics. Most of the queries are short and can be answered in a few minutes to a half an hour. If your quote is chosen for publication, that is free advertising. And as an added benefit, you can post links to articles in which you are featured on your social profiles.
6. Check up on your NAP listings.
NAP stands for Name, Address and Phone number. It is the most basic contact information, and it should be the same — exactly — everywhere it is published. Local rankings rely heavily on NAP consistency. Google sees consistent NAP information as a trust factor, and lack of uniformity will erode your standing. Look at your website, Google My Business page, Yelp, social profiles and any other place you know your contact information is published. Then, do a search for yourself. Try searching for misspellings, old office addresses and former phone numbers. If you find listings with variations, claim them and clean them up. Uncovering and scrubbing listings takes time. This is a task that you will likely want to approach in pieces.
7. Find an event to sponsor.
Do some research on charities and organizations that are either important to you or relevant to your practice area. Check to see if any of them have an upcoming event you can sponsor. If you don't find anything online, consider writing a quick email. The organization will likely be delighted to hear from you. The financial outlay for sponsorship on some level is often minimal, and it will help build good will toward your firm while getting your name out in front of those who might need your services.
8. Write a blog post or an article for LinkedIn.
Even if you are all caught up in your publishing schedule, you can always get ahead. Write a post or two that delves into a topic your clients will find interesting and that has lasting value. You will have an easier time coming up with engaging topics when you are not rushed. Having an article reserve will save you during times you find yourself overworked, short on time or otherwise unable to stay on track.
9. Ask for reviews from at least two clients.
Positive reviews help you build trust and authority in the eyes of search engines and prospective clients. Attorneys often hesitate to ask clients for reviews because of the sensitivity of some legal matters. However, your clients are probably more willing to provide a review than you think. A 2016 BrightLocal Consumer Review Survey found that 7 in 10 consumers will leave a review if they are asked. Your experiences with people as you work with them will inform your decisions as to whom you should ask.
When asking for reviews, make the process easy. Invite clients to talk about their experiences. Frame the questions around them and the ways working with you has affected their lives. Express that you are happy about the success of their case. Invite them to be genuine. Additionally, provide links to your profiles on the sites you would like to receive reviews and instructions for how to post them.
10. Read.
Read anything. Reading helps you learn, stay informed, maintain perspective and (hopefully) come into contact with alternative viewpoints. Read an article on LinkedIn, read your competitors' websites, read an industry publication or read a novel. Keep a broad perspective and stay on top of what others are doing within your practice areas. Most of all, be curious. A willingness to continue to learn will help you connect with clients from different backgrounds, and it will benefit you generally, in all aspects of life.
Bonus
11. Do something personal.
Send a thank you note to three or four recent clients. Make them real, handwritten notes with a signature. If the timing is right, send a birthday card or a card for a lesser-known holiday. Small but personal gestures are likely to encourage clients to remember you and refer you to others.
---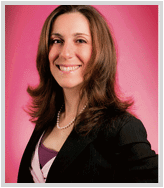 Kristen Friend holds two bachelors degrees from Indiana University and an associates degreee from the International Academy of Design. As Art Director for Custom Legal Marketing, her work has been awarded Webby Honorees, WebAwards, Davey Awards, Muse Awards, W3 Awards, and many others. She is also a contributor to Entrpreneur Magazine through the Entrepreneur Leadership Network.