How to Use Journalism's Inverted Pyramid in SEO Copywriting (Search Engine Journal)
"The Inverted Pyramid is used in journalism to hook readers and create more engaging articles. Learn how to use it in SEO copywriting."
Yelp Ramps Up Spending on Ad Products to Boost Revenue (The Wall Street Journal)
Yelp has been ramping up investments on advertising initiatives such as its Request a Quote feature which allows consumers to ask for a quote from several businesses. The company also launched a new a tool that allows businesses to select the geographic area in which their ads appear, as well as introduced a new function for advertisers to share information about their business with more consumers based on peoples' previous online searches and visits to webpages of similar businesses.
7 Formulas for Landing Page Headlines that Practically Write Themselves (With Examples) (Unbounce)
Writing an effective landing page headline is like a science. In this article learn the 7 tried and tested headline formulas to better increase your law firms landing page conversion rate.
How to Make Link Tree for Instagram in 5 Easy Steps (Hootsuite)
If your law firm has an Instagram presence then you may be well aware that the platform has pretty restrictive policies when it comes to sharing links. The bio section the only place where all Instagram users get to add a link. With Link Tree you'll be able to turn that one bio link into a hub for multiple links.
What Makes A Good Quality Link (Bigger Law Firm)
"Linking in articles, blogs and other items on your law firm's website might seem easy. However, there are some things to consider, with the top one being whether the link you are using is a high-quality one. So, what makes a high-quality link? The three factors that make up high-quality links are relevancy, authority and diversity."
In Case You Missed It: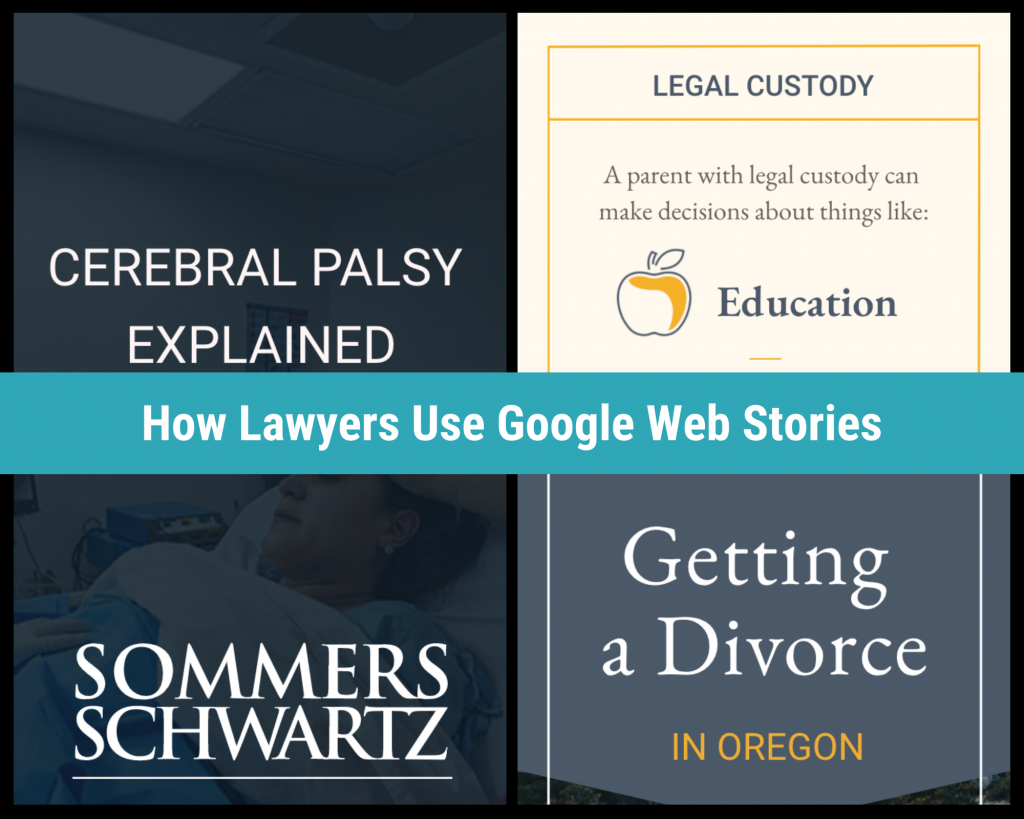 How Law Firms Are Using Google Web Stories
Google Web Stories are a mobile-optimized presentation using rich media. With Google partnering with WordPress, lawyers can easily distribute their interactive content. Web Stories also make it easier for attorneys to explain complex legal matters in a visually-pleasing and easy-to-understand way.