Link building is still a valid and essential marketing tool, despite the bad reputation it has earned over the past several years. Although cries of "link building is dead" have rung out across the SEO community since the first Penguin update in 2012, links, and therefore the need for link building, are still very much alive. According to Moz's Search Engine Ranking Factors 2015 report, domain level link features and page level link features place first and second in a list of top 10 influential ranking factors. Google's algorithm has always relied heavily on links, and as much as the search giant may express its desire to move away from links, they still play a roll in how well a page ranks.
You can build quality links from reputable sources that are not classified as link schemes according to Google's Webmaster Guidelines. However, you cannot automate the process. Good link building — the kind that helps your firm acquire penalty-free backlinks — takes time and research, and it must be done manually.
To build links manually, you must have content to which other sites can link. If you are going to contact the owners of third-party websites and ask them to link to content on your site, that content must offer something of actual value to the readers of that website. It should also be beneficial to your prospective clients. A good link will both come from a reputable source and help establish your firm as an authority on a topic important to people you want to contact you.
Here are some techniques for developing content that other sites and your prospective clients will find useful.
1. Find the right audience for your content.
Your ability to reach the person who is most likely to want the information you are sharing is key to effective link building.
Linkable audiences can fall into two categories:
Broad. Broad linkable audiences are groups of people who identify with one another but may not be specific to any of your individual practice areas. These types of audiences include categories like teachers, parents, veterans, seniors, business owners or immigrants. An article of interest to parents generally, for example, is likely to have wide appeal.
Focused. While you want your content to have wide appeal, you also want to reach people who are likely to be interested in your services or know others who are in need of your services. This group of people will be members of a focused linkable audience.
Firm-specific audiences might include middle-aged children of elderly parents, people charged with a DUI, people whose homes are foreclosing or spouses seeking a divorce.
If you want to dig deeper into who your clients are, try creating client personas. Think of a client persona as a real person. Your clients are much deeper than "women in their 50s" or "single fathers," and the personas you build should be as well. Your clients have values, desires, worldviews, educational and experiential backgrounds, expectations, needs and goals — explore these attributes.
Make a list of broad and focused audiences. Do any of these audiences cross? If so, where? For example, you may be able to create useful content for parents of children convicted of a DUI or veterans facing foreclosure.
Using search for audience discovery
Garrett French at Citation Labs has written extensively on the topic of linkable audiences and topics. He provides excellent, practical advice about searches you can perform to both help you see how communities define themselves and what they are discussing.
Here is one of his methods. Type:
"for ____" inurl:links.html
into the Google search box.
The text in quotes is the audience you want to explore. For example, typing:
"for seniors" inurl:links.html
gives you a list of resource pages that have titles containing the phrase "for seniors." As you click through these pages you will see what resources seniors consider to be valuable and get a better idea of how these resources are categorized.
Perform these types of searches for the various audiences you have identified, and you will uncover a wealth of information and potential ideas.
2. Brainstorm on topics.
As you are coming up with topics for linkable content, remember they must not be sales related. Your job is to inform, and inform well. Your goal is to create content that will be linked to by authoritative sites. Two types of sites that carry a lot of weight with Google are government sites and education sites.
Garrett French also has helpful insight into searches you can perform to help with idea generation, which is focused on .gov and .edu domains. The format is similar. Choose an audience, and enter the name of that audience, followed by site:.gov or site:.edu. This will return results related to your audience on either government or education websites.
To return to the senior audience example, entering the text:
"for seniors site:.gov"
into Google returns a list of articles relating to seniors on .gov sites. This list includes a National Institutes of Health article on exercises for seniors, local and national government resources for senior housing and employment guidance for seniors posted by the U.S. State Department.
These are the topics that big, authoritative sites are writing about, and they provide excellent insight into the type of content your audience might find helpful. Digging deeper, Google provides a list of related searches at the bottom of the first page. This list includes:
- cell phones for seniors
- dental insurance for seniors
- yoga for seniors
- life insurance for seniors
- jobs for seniors
- balance exercises for seniors
- activities for seniors
- chair exercises for seniors
These are the types of things your audience is searching for. Looking at this list, you can see several potential topics from cell phone purchasing tips to interactive content featuring mobility exercises.
3. Pick the right type of content for your audience.
Linkable content comes in many forms. Some of the most common are:
- Calculators
- Lists and checklists
- Guides
- How-tos
- Infographics
If you decide to write an article about chair exercises for seniors, this topic falls naturally into the how-to category. It could be turned into an infographic, but this will likely be less successful. Many infographics contain small text or illustrations that seniors may find difficult to read. Infographics are a static size, whereas senior users can zoom in and enlarge the text on a how-to page. Text and accompanying diagrams are also easier to print out, which could be helpful for people interested in trying the exercises.
4. Write evergreen content.
Evergreen content has staying power. An evergreen blog post will be relevant today and in three years. An article discussing exercises for senior mobility that includes illustrations of the activities will be helpful to people for years to come. A reverse mortgage calculator will also have staying power, as would a checklist for researching nursing homes.
Following these steps will help your firm created highly-targeted content that people will want to link to. This will aid your manual link building efforts, increase your reach and build your authority in Google's eyes.
---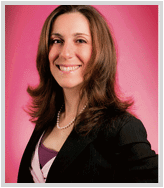 Kristen Friend holds two bachelors degrees from Indiana University and an associates degreee from the International Academy of Design. As Art Director for Custom Legal Marketing, her work has been awarded Webby Honorees, WebAwards, Davey Awards, Muse Awards, W3 Awards, and many others. She is also a contributor to Entrpreneur Magazine through the Entrepreneur Leadership Network.