Google any variation of the phrase "the desktop is dead," and you will be presented with millions of results — some of them published this year, some with publish dates as old as 2000. Clearly, the desktop has been dying for a long time.
In the face of such dire predictions, the rush to focus all marketing on mobile is understandable. Mobile is hot. Mobile searches continue to increase. Voice search is becoming more popular. All of these phenomenon are true.
However, beneath the mobile hype, there is still a place for the trusty desktop PC. Before you move all your marketing dollars to mobile brand awareness and optimizing for micro-moments, consider the advantages of a more balanced strategy. People still use desktops. And they are likely to continue to do so. Your goal, then, is to discern what the right mix of mobile and desktop SEO are right for your firm.
Note: For the sake of this article, unless noted, the terms "desktop" and "PC" will refer to any machine that is not a smartphone or tablet, including laptops and hybrids like the Surface Pro.
The truths of the matter
Rumors of the desktop's demise are fueled by real trends and statistics.
1. Desktop PC sales are down
Global shipments of desktops, laptops and hybrids fell 5.7 percent in the third quarter of 2016, according to Gartner research. That decline caps off eight consecutive quarters of falling sales. Despite rumors of the PC's comeback, which were swirling in 2014 and early 2015, sales have not increased. And they are unlikely to see a sudden rebound.
Therefore, in the face of continuously falling sales, it is perhaps safe to say that desktop profitability may be dead. However, statistics showing declining sales do not necessarily point to declining use. The desktop is far from being so obsolete that people no longer use it to conduct business — professionally or personally. Part of the years-long trend of declining sales can be attributed to the slowing of new technological breakthroughs. Twenty years ago, the technology inside a PC became antiquated within six months of its purchase. That is simply no longer true. A good desktop or laptop can last years, upwards of five or 10, with only minor upgrades. The fact that people hang on to technology longer does not necessarily translate into a lack of use.
2. Mobile searches are up
In mid-2015, the number of searches performed on mobile devices officially exceeded the number performed on desktops for the first time. This makes sense given the rapid adoption of mobile technology. According to Gartner, smartphone sales globally are expected to reach 1.5 billion units for 2016, which means smartphones have attained market saturation in most developed countries.
People are also spending more time on mobile devices as a whole. Estimates show that people spend about three hours a day on a smartphone, which is up from one hour of average use in 2012.
3. Google is encouraging a mobile-first philosophy
In November of 2016, Google began rolling out its mobile-first index. Previously, Google had been using the desktop version of a website when indexing pages. Now, the Googlebot looks at the mobile version of a page, if it exists, and indexes that page for results listings. That is, the mobile version of a page's content is used in search results listings. If you have pages that are displaying different information to desktop and mobile visitors, only the content on the mobile pages will be indexed by Google. The logic is that Google wants to index the version of pages for which most of its users are searching. Since the majority of searches happen on mobile devices, mobile indexing is a natural transition.
Given these statistics, it is easy to see why one should be tempted to switch to mobile-only marketing. However, user behavior is more complicated than this data would indicate. And when a trend is hot, people on the cutting edge tend to underestimate the pull of conventional behavior.
How are people really using their devices?
Users engage with different devices differently. People spend time on different devices accomplishing tasks that are most natural given the architecture of the device and its perceived level of security. Device usage is determined in some measure by the complexity of the task. People ask for quick, immediate answers on a mobile device and tend to do more extensive research on a PC, where they can open multiple tabs and comfortably switch back and forth from page to page in order to absorb in-depth information.
According to research by FlurryMobile, approximately 90 percent of time spent on a smartphone is spent in-app. That is, people aren't getting on the internet at all. Instead they go straight to app content — predominantly Facebook — for information and entertainment. The fact that smartphone usage is up does not necessarily lead to more time spend on the internet.
This is not to say that people are not landing in a browser from their smartphones. A user may start in an app, like Yelp, as a precursor to going online to a business's website. The browser, however, is not the starting point.
Internet users also tend to use PCs to make complicated decisions. Research is most likely done cross-device, but the final decision making occurs on a PC. People also tend to complete transactions — especially those with a higher perceived need for security — on a desktop. In fact, conversion statistics contrast starkly with usage statistics. According to eMarketer a solid majority — 80 percent — of purchase conversions still take place on a desktop.
If the cost of failure is high, that is making what is perceived to be an incorrect devision will cause greater pain, then people tend to complete that transaction on a desktop. When the cost of failure is less painful, for example with car or hotel room rentals, people will complete the task on a phone or tablet.
These use patterns indicate that people are still working through their paths to purchase using desktop PCs. In some cases heavily. These potential clients should be receiving your attention.
Don't panic. Do what's right for you.
Here are some ways to uncover the best marketing mix for your firm.
1. Understand how your clients are using your website.
Statistics are a website owner's best friend. With access to Analytics, you can answer questions like: Does your mobile traffic data match up with national or worldwide averages? What pages do people visit most frequently? Are they coming to those pages from a mobile or desktop device? What actions do people take when on a phone vs those taken on a tablet or on a desktop?
They key is knowing how people are using your website specifically. You may find that your data matches up pretty well with national trends, in which case you might want to shift resources to mobile. Or, you may find that your visitors predominantly use desktop PCs. In this case, you cannot ignore mobile, but you should probably be allocating a greater percentage of your budget to desktop SEO.
2. Produce content of a variety of types and varying lengths
A basic rule for staying relevant no matter how a visitor finds you is to present users with a variety of content so that they can find and consume the type that is best for them given their device. Long-form pages, for example, are popular. They tend to rank well and receive a good number of likes and shares. However, they may be cumbersome for smartphone users, especially if they are not intentionally formatted for a mobile device. Shorter pieces, particularly those that contain quick answers, are great for smartphone users and people performing voice searches.
Many people watch videos on their tablets and smartphones. Tablet and smartphone use dominates morning and evening hours, so making video content available is appealing to this set of users who are browsing for information and entertainment during their off-work time. In contrast, podcast content may reach people who are in commute and listening via a connection with their smartphone and car audio system.
For all cases, be sure that your information is factual, useful and relevant. Google is looking for those traits when displaying results on any device.
3. Get into the apps you can
Mobile is hot, and mobile apps are hotter. Every service provider wants to be the one that develops the breakthrough app that changes the world — and sells for billions of dollars. Your firm is not that developer. Most app usage occurs within a few highly-trafficked, big apps. Studies show that the majority of smartphone users download approximately zero new apps a month. The thought of trying to break in with a new app on any topic in the face of that data is daunting.
Fortunately, apps already exist that people already use, and you can get into them. Yelp is the best example. Be listed, fill out your profile and get reviews. Twitter is another app to consider, although being in Twitter just entails tweeting. Google displays tweets in search results, so posting on topical or trending subjects can potentially get your firm at the top of a mobile listing.
Use the apps you can strategically. And ignore the others. (Which will be most of them.)
4. Understand how different users are searching from different devices
People tend to search across devices differently in the same way they use these devices differently. People who are searching on a smartphone are often looking for quick answers to fulfill an immediate need. They are also searching more conversationally, as it is natural to ask a question rather than speaking a keyphrase like "Tampa injury lawyer." You can optimize pages for mobile searches by removing legalese and writing as people tend to speak, and by answering questions people ask naturally.
Since people searching on a desktop are generally trying to perform more complex tasks, content targeted at this demographic should be rich in context and description, delving into a topic from a potentially unique angle. People typing a search will also tend to use shorter keyphrases rather than conversational ones, as that is the type of search people are accustomed to performing when using a traditional keyboard.
The words, phrases and topics for which you optimize will depend on the proportion of searches you receive from desktop and mobile sources respectively. Again the key is knowledge about and understanding of searcher intent with respect to your services.
None of this is to say that your firm should ignore mobile. No matter where you stand now your, mobile traffic will grow. You should have a responsive website, you should probably be experimenting with AMP pages and you should be building pages with mobile users in mind. However, all of that does not preclude a desktop SEO strategy.
The desktop is not dead yet. Given the complexity of decision making concerning legal matters, your potential clients are likely still using them. Understanding your visitors' intent and behavior will help you create a strategy that uses the right mix of tactics to appeal to all users.
---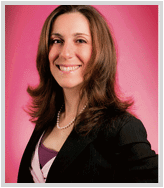 Kristen Friend holds two bachelors degrees from Indiana University and an associates degreee from the International Academy of Design. As Art Director for Custom Legal Marketing, her work has been awarded Webby Honorees, WebAwards, Davey Awards, Muse Awards, W3 Awards, and many others. She is also a contributor to Entrpreneur Magazine through the Entrepreneur Leadership Network.